Hato Caves
Cave paintings, stalactites and stalagmites are a feature of Curacao's limestone Hano Caves. The indigenous Arawaks used the caves for shelter, and runaway slaves hid here in the colonial days. These days Curacao's long-nose fruit bats call the ...
Tours & Tickets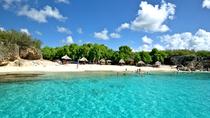 2 Reviews
In this tour, you'll meet wild flamingos at a salt lake, enjoy natural views of the region and make a stop at Hato Caves. You'll spend hours swimming and ... Read more
Location: Willemstad, Curacao
Duration: 5 hours (approx.)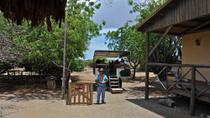 6 Reviews
Get acquainted with the biggest birds on Earth at an ostrich farm before exploring Hato Caves with this combo tour from Willemstad. This educational and ... Read more
Location: Curacao
Duration: 4 hours (approx.)
The Hato Caves and Ostrich Farm tour is an exciting and educational tour for the whole family.
Location: Willemstad, Curacao
Duration: 4 hours (approx.)