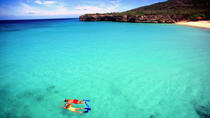 By Viator, August 2016
Just off the Venezuelan coast lies the small island nation of Curacao. Here you?ll find intimate beaches, welcoming people, amazing architecture, and a rich history full of museums, monuments, warm, ... Read more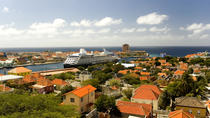 By Viator, February 2015
In Curacao, almost nothing can ever go wrong and there is plenty that can go right. A short trip can be best enjoyed when well planned for. Here?s a suggested itinerary to help you make the most of ... Read more
By Henry, Netherlands Antilles, July 2013
Experience the historical city of Willemstad in a tuktuk vehicle. This approx. 1 hour private tour will guarantee you a unforgettable tour throughout the most interesting parts of this awesome ... Read more

By Hudson, USA, December 2012
Often referred to as the ?best-kept secret of the Caribbean,? Curacao is known for being a rich cultural world of pastel-colored buildings and ocean-side boardwalks. But don?t let the nightclubs ... Read more

By ghislaine.francisco, Aruba, March 2012
This place is like a cave under water!!Very beautiful, and you can get there only by boat.

By Natalie Grant, USA, November 2011
Just north of Willemstad on Curacao , you?ll find a cave system with 1500-year-old Arawak petroglyphs that was also used as a hiding place for runaway slaves. Editor?s Note: This recommendation ... Read more

By Papua New Guinea Pig, Papua New Guinea, January 2011
This island has some of the most beautiful beaches I've ever been on! It's the perfect place to start and finish a book - and a margarita!