Adventure Activities on Curacao
By Viator, August 2016
Just off the Venezuelan coast lies the small island nation of Curacao. Here you'll find intimate beaches, welcoming people, amazing architecture, and a rich history full of museums, monuments, warm, tropical weather. An abundance of pristine hiking trails, tropical forests, and a rugged, mountainous coast gives this little island nation a big following – many of the island's sites are listed on the UNESCO World's Heritage List – and from hiking to biking, there's more than one way to explore these island's adventures. From the time you land, to the time you leave, you'll find that there's a lot more to exploring Curacao than first meets the eye.
Take ostrich farming. Some years back, ostrich farms sprouted up all along this island as a profitable and relatively easy way to meet market demands. Demand fell, and several farms were left with some large birds and some time on their hands. Fast forward to the future, and some farms now offer visitors the chance to get up close and personal with these amazing birds. Adventure activities include feeding and petting the animals, and for the bold and brazen some farms even offer the chance to ride the ostrich! A unique experience indeed!
Wildlife lovers enjoy exploring Curacao's many hiking trails and sandy beaches and seeing where the road less traveled takes them. Taking an ATV ride is a great way to explore the island's salt flats, and if you're feeling even more adventurous, the Shete Boca National Park is awaiting your arrival. Formed from the merging of three separate and ancient plantations, the Shete Boca National park is 4,447 acres of beautiful wilderness preserve full of sea cliffs, hiking trails, Caribbean waters, and abundant bird life. Other outdoor adventure activities include exploring the Blue Curacao Liquor Factory (built in the 1800s), seeing the sights from the Queen Juliana Bridge (one of the highest bridges in the world, towering above the rest of Curacao at 185 feet (56 meters)), and snorkeling off the island's coast.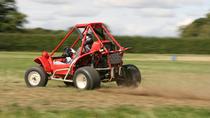 3 Reviews
Explore the wild side of Curacao during an off-road buggy adventure! This 2.5-hour excursion takes you caravan-style along rugged terrain on the northeast ... Read more
Location: Curacao
Duration: 2 hours 30 minutes (approx.)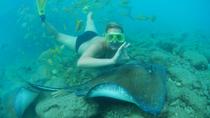 2 Reviews
Swim with stingrays and feed sharks during this snorkeling adventure at the Curacao Sea Aquarium in Willemstad. This close encounter will have you swimming in ... Read more
Location: Curacao
Duration: 60 minutes (approx.)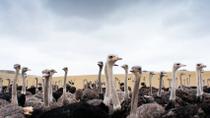 2 Reviews
While you're in port in Curacao, enjoy an educational and interactive experience on a shore excursion! On this family-friendly adventure, get to know the ... Read more
Location: Curacao
Duration: 4 hours (approx.)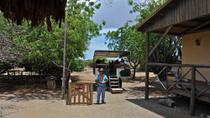 6 Reviews
Get acquainted with the biggest birds on Earth at an ostrich farm before exploring Hato Caves with this combo tour from Willemstad. This educational and ... Read more
Location: Curacao
Duration: 4 hours (approx.)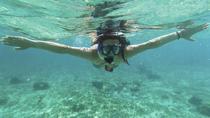 1 Review
Discover the underwater world of Curacao on a snorkeling tour by boat from Willemstad. See a variety of colorful fish and coral reef at a prime snorkeling ... Read more
Location: Curacao
Duration: 2 hours 30 minutes (approx.)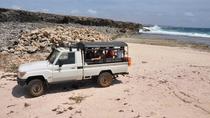 2 Reviews
Adventure at its best! What better way to see the fascinating landscapes, exquisite wildlife and spectacular views of Curacao than on a Jeep Safari? Explore ... Read more
Location: Curacao
Duration: 7 hours (approx.)
1 Review
Hop onboard a fun chiva bus and explore the highlights of the western portion of Curacao. Guests will be onboard the tropical-style beach bus equipped with a ... Read more
Location: Willemstad, Curacao
Duration: 6 hours (approx.)
Explore the western outdoors of Curacao on this ultimate buggy safari. You will be driving your automatic side by side buggy on the San Pedro trail visiting ... Read more
Location: Willemstad, Curacao
Duration: 2 hours 30 minutes (approx.)