Aguas Calientes Tours
If you're visiting Machu Picchu while you're in Peru - and why wouldn't you? – there's a very good chance you'll pass through the small pueblo of Aguas Calientes en route. The gateway town to Machu Picchu, Aguas Calientes is nestled in a valley of cloud forest below the famous Incan site.

Make Aguas Calientes your base if you want to tour Machu Picchu in depth. It has all the facilities of a well set-up service town for visitors, including a varied collection of hostels, cabins, eco-lodges and hotels.

As you'd expect, the pueblo also has a well-rounded selection of restaurants, with a choice of local and European cuisine, as well as a lively choice of bars.

While you're here, unwind for a spell in the town's natural hot spring baths, off the central Avenue Pachacutec. You could also browse the souvenir stalls set up near the train station.
Practical Info
Aguas Calientes is the closest point of access for Machu Picchu, only 6km (4 miles) away. From Cusco, it's around a three-hour train journey to Aguas Calientes aboard the scenic Vistadome rail service.

Buses travel hourly from Aguas Calientes to Machu Picchu, around 20 minutes away.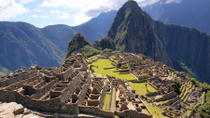 713 Reviews
A train trip away to see one of the New Seven Wonders of the World. We arrive at the Aguas Calientes station where our staff will assist us on boarding the bus ... Read more
Location: Cusco, Peru
Duration: 14 hours (approx.)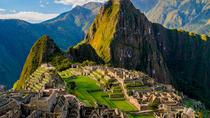 8 Reviews
This 2-day tour is a great option for those who don't have much time to visit Machu Picchu and want to arrive in a more leisurely fashion than trekkers. You ... Read more
Location: Cusco, Peru
Duration: 2 days (approx.)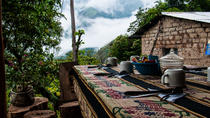 11 Reviews
This is one of the best adventure trek in Cusco! It captures the majestic energy of Machu Picchu through ancient paths designed by the Incas that will make you ... Read more
Location: Cusco, Peru
Duration: 4 days (approx.)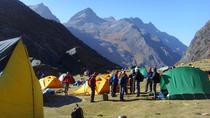 5 Reviews
Hike for four days on the Salkantay Trek, a scenic alternative to the more traditional Inca Trail, and visit the amazing ruins of Machu Picchu – a UNESCO World ... Read more
Location: Cusco, Peru
Duration: 5 days (approx.)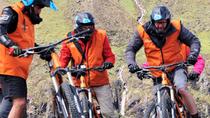 8 Reviews
The Inca Jungle Trek, is an amazing 4-day alternative tour where you can practice adventure sports like rafting, trekking, biking, and zip lining. It also ... Read more
Location: Cusco, Peru
Duration: 4 days (approx.)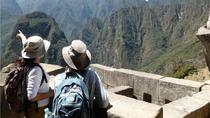 5 Reviews
Enjoy a 3-day tour to see the best highlights of Cusco and Machu Picchu. You will explore Cusco, the capital of the Inca Empire and see its important landmarks ... Read more
Location: Cusco, Peru
Duration: 3 days (approx.)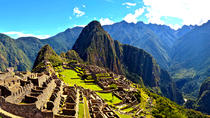 2 Reviews
This 4-day tour is a great option that provides you the best to explore Cusco and Machu Picchu in a small-group setting and with a professional guide. Your ... Read more
Location: Cusco, Peru
Duration: 4 days (approx.)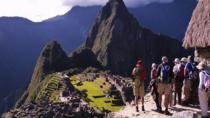 17 Reviews
Appreciate the importance of Machu Picchu, the most iconic tourist attraction in Peru and a UNESCO World Heritage Site, during a 2.5-hour guided group tour of ... Read more
Location: Aguas Calientes, Peru
Duration: 2 hours 30 minutes (approx.)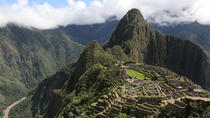 Spend two unforgettable and active days exploring the Sacred Valley, with an overnight homestay with a local family. At the end of the second day, enjoy a ... Read more
Location: Cusco, Peru
Duration: 3 days (approx.)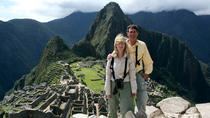 Enjoy a 3-day tour which includes a city sightseeing tour of Cusco, where you will visit all the major sites in and around the city. You'll also have a tour of ... Read more
Location: Cusco, Peru
Duration: 3 days (approx.)