Inca Trail Alternatives
By Viator, August 2016
There's a reason why the Inca Trail is one of the most popular treks in all of South America. Travelers love exploring the hidden ruins tucked amid the scenic natural landscape here, and although this epic path draws thousands of hikers each year, there are equally impressive alternatives for adventurers looking to explore history without the crowds.
Huayracpampa Lake
Ascending from 12,800 feet above sea level, a hike to Huayracpmap Lake provides visitors with impressive views of the epic Peruvian landscape. This lesser-known five-hour climb is not for the faint of heart, and its challenging path is lined with indigenous Andean flora and fauna, while the snow-capped Salkantay Mountain is visible in the distance.
Santa Teresa
More adventurous travelers can spend upwards of eight hours navigating the 14,630-foot passes of the Huayracpampa Trail and its epic descent toward Santa Teresa. The latter portion of the journey covers some seven scenic miles and ends near the thermal baths in Santa Teresa.
Llucmabamba
Travelers love the thick jungles, orchids and other tropical flowers that line this path leading to a thundering waterfall that's perfect for a relaxing few hours.
The easiest way to get to the incredible ruins of Machu Picchu without the use of the crowded Inca Trail is via a 40-minute bus ride from Aguas Calientes. Local experts guide visitors through the ancient remains stationed nearly 8,000 feet above sea level at this UNESCO World Heritage site.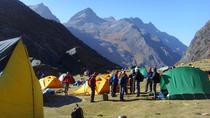 4 Reviews
Hike for four days on the Salkantay Trek, a scenic alternative to the more traditional Inca Trail, and visit the amazing ruins of Machu Picchu – a UNESCO World ... Read more
Location: Cusco, Peru
Duration: 5 days (approx.)
2 Reviews
Take a trip to the colorful Rainbow Mountain. On a 3-hour hike you'll experience the beautiful Andean landscape, enjoy great views of snow-capped mountain ... Read more
Location: Cusco, Peru
Duration: 14 hours (approx.)
The colorful arenaceous rock mountains within the Vinicunca space is perhaps the best factor you'll see in Peru. Hike through an unknown and wild territory, ... Read more
Location: Cusco, Peru
Duration: Flexible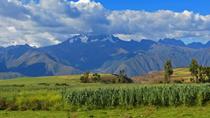 Classic Machu Picchu, Sacred Valley & Cusco tour with unique touches.
Location: Cusco, Peru
Duration: 5 days (approx.)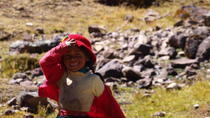 1 Review
This trek combines beautiful lakes, local Quechua communities of farmers and weavers who are still living traditional lifestyles in the mountains, cultivating ... Read more
Location: Cusco, Peru
Duration: 4 days (approx.)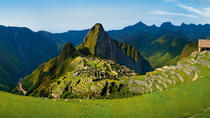 We have created an adventure in which you will be able to experience Peru at its best and like never before. Salkantay Trek is an ancient and remote footpath ... Read more
Location: Cusco, Peru
Duration: 8 days (approx.)