Treks and Trails to Machu Picchu
By Viator, August 2016
One of the world's most famous treks, taking the pilgrimage to the ancient Inca citadel of Machu Picchu tops most travelers' bucket lists and those hoping to scale the 2,430-meter peak on foot have a number of routes to choose from.

The classic Inca Trail is undoubtedly the most popular route, with thousands taking to the trail each year (although only 500 hikers, including guides and porters are allowed to start the route each day). A 4-day trek, running through the Urubamba Valley, the challenging 26km hike is made all the more breathtaking by the steadily mounting altitude, passing ancient Inca ruins and traditional villages, before finally reaching Machu Picchu in time for sunrise.

Spectacular as the Inca Trail may be, if you want to get off-the-beaten-track and discover some of the region's lesser-visited Inca sights, a more fitting option is the Inca Quarry Trail. The 6-night trail follows an alternative hiking route, climbing to an even higher elevation (almost 4,500 meters) than Machu Picchu, stopping at three prominent archaeological sites on route and passing through a number of remote Andean settlements as it winds its way to the Sacred City.

Another option for those seeking out the road less traveled is the Lares Trail, a 5-day hike that makes its way to the ruined city of Ollantaytambo (from where you'll take the train to Machu Picchu). Natural hot springs, cloud forests and glacial lagoons are all on the menu, but the best part is that you'll likely see few other travelers attempting the route and will have the chance to stop over in mountain villages genuinely unchanged by tourism.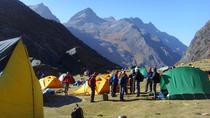 4 Reviews
Hike for four days on the Salkantay Trek, a scenic alternative to the more traditional Inca Trail, and visit the amazing ruins of Machu Picchu – a UNESCO World ... Read more
Location: Cusco, Peru
Duration: 5 days (approx.)
20 Reviews
Take on the Inca Trail, known as one of the most sacred pilgrimages around the world, on this 4-day trek through the Urubamba Valley towards the citadel of ... Read more
Location: Cusco, Peru
Duration: 4 days (approx.)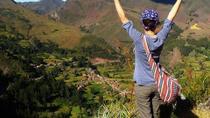 1 Review
This 7-day tour will allow you to explore incredible places in Peru. See the highlights of the Andes starting in Cusco, capital of the Inca Empire and gateway ... Read more
Location: Cusco, Peru
Duration: 7 days (approx.)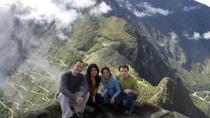 Enjoy a private adventure as you visit Machu Picchu and see the Sacred Valley of the Incas by taking part in our private Sacred Valley Triathlon which involves ... Read more
Location: Cusco, Peru
Duration: 2 days (approx.)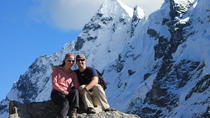 The Salkantay trek to Machu Picchu is one of the most popular treks in the Cusco area and for good reason! This route passes below breathtaking Apu Salkantay ... Read more
Location: Cusco, Peru
Duration: 5 days (approx.)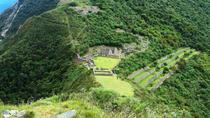 If you are looking to hike to Machu Picchu away from the crowds, this truly spectacular trek is for you! Descend into the Apurimac canyon, climb back up to the ... Read more
Location: Cusco, Peru
Duration: 8 days (approx.)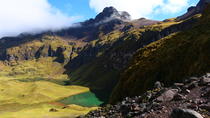 Off the beaten path Lares trek. Affords wonderful panoramic views, shockingly blue lakes, the opportunity to experience rural Andean life up close and a final ... Read more
Location: Cusco, Peru
Duration: 4 days (approx.)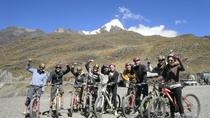 If high mountain passes aren't your "thing" but you want to take an adventure trek to Machu Picchu, this hiking/biking jungle adventure is for you. ... Read more
Location: Cusco, Peru
Duration: 4 days (approx.)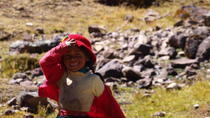 1 Review
This trek combines beautiful lakes, local Quechua communities of farmers and weavers who are still living traditional lifestyles in the mountains, cultivating ... Read more
Location: Cusco, Peru
Duration: 4 days (approx.)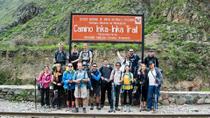 This 8-day tour is great for all those wishing to combine culture, nature and living traditions. Your tour begins with a visit to Cusco where you'll discover ... Read more
Location: Cusco, Peru
Duration: 8 days (approx.)