What to Pack for Machu Picchu
By Viator, September 2018
Getting to the ancient Inca ruins of Machu Picchu, set deep in the Andes, is a journey and an experience that requires advance planning and preparation. To avoid arriving at the site without the right gear, here's a list of things you should bring.
Sun and bug protection: Situated at an altitude of more than 7,900 feet (2,400 meters), Machu Picchu is fairly exposed to the direct rays of the sun, meaning visitors are more susceptible to sunburn. Be sure to bring a hat, sunglasses, protective clothing, and sunblock. Insect repellent is also a good idea.
Waterproof clothing: Machu Picchu can get wet. The site has a distinct rainy season from October through April, although early-morning mists rising from the surrounding river can make things wet any time of the year. While umbrellas are not allowed, rain jackets, coats, and hats are recommended.
Drinking water and snacks: After several hours walking in the hot sun at Machu Picchu, it's easy to get a little dehydrated. Bottled water and snacks are a great idea, especially for the long train and bus trip if you're arriving from Cusco or points further away. Bottles are also available for purchase from vendors on-site.
Sturdy shoes: This famous Inca complex is made up of more than 200 buildings arranged across a series of wide terraces. Prepare to do some walking during your visit, particularly if you have plans to scale the towering Huayna Picchu mountain just behind the main site. While you'll find some stellar views at the top, note that selfie sticks and tripods are not allowed at Machu Picchu.
Trekking gear: Although many visitors arrive at Machu Picchu by bus and rail, some choose to reach the site via a guided hike on the Inca Trail, which can involve a full-day or multi-day hiking trip through the nearby mountains. Most hiking tours include camping gear such as tents, but Inca Trail travelers should pack moisture-wicking clothing and warm outer layers for cold nights.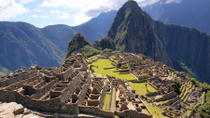 720 Reviews
A train trip away to see one of the New Seven Wonders of the World. We arrive at the Aguas Calientes station where our staff will assist us on boarding the bus ... Read more
Location: Cusco, Peru
Duration: 14 hours (approx.)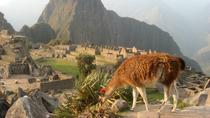 65 Reviews
Discover the very best of both Lima and Cusco on a 7-day tour of Peru. Visit the famous landmarks and government buildings of Lima before heading south to ... Read more
Location: Lima, Peru
Duration: 7 days (approx.)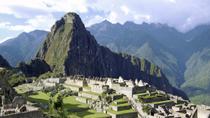 17 Reviews
Experience first-class transport and dining all the way to Machu Picchu and back aboard the Belmond Hiram Bingham train, equipped with classic 1920s Pullman ... Read more
Location: Cusco, Peru
Duration: 13 hours (approx.)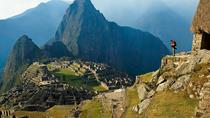 41 Reviews
Explore the Sacred Valley of the Incas on this 2-day tour, which leaves Cusco to visit a lively market town and two Incan archaeological sites. Board a train ... Read more
Location: Cusco, Peru
Duration: 2 days (approx.)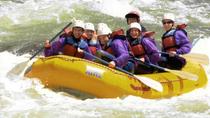 6 Reviews
Another alternative to the Inca Trail Trek is this amazing Jungle Adventure, which offers the possibility of low altitude mountain biking, rafting, trekking ... Read more
Location: Cusco, Peru
Duration: 4 days (approx.)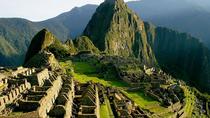 23 Reviews
Enjoy a full-day tour to Machu Picchu from Cusco, and learn all about this UNESCO World Heritage–listed archaeological site. You'll take the train there and be ... Read more
Location: Cusco, Peru
Duration: Flexible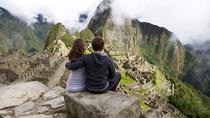 6 Reviews
Enjoy your Machu Picchu visit exploring the best sites of Machu Picchu in this private guided tour!
Location: Cusco, Peru
Duration: 1 day (approx.)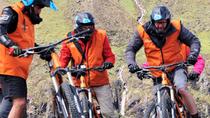 8 Reviews
The Inca Jungle Trek, is an amazing 4-day alternative tour where you can practice adventure sports like rafting, trekking, biking, and zip lining. It also ... Read more
Location: Cusco, Peru
Duration: 4 days (approx.)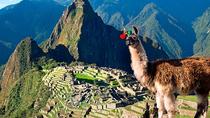 10 Reviews
Embark on a 2-day exploration of Sacred Valley and Machu Picchu. Enjoy a spectacular view of the Sacred Valley of the Incas as you make your way from Cusco to ... Read more
Location: Cusco, Peru
Duration: 2 days (approx.)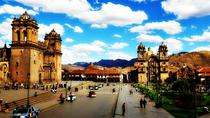 9 Reviews
Join this 5 days, 4 nights tour of Cusco and Machu Picchu with fully guided sightseeing tours. See incredible historical site such as Sacsayhuaman, Q'enqo, ... Read more
Location: Cusco, Peru
Duration: 5 days (approx.)