With a history of wine production dating back over 4,000 years and over 45 recognized wineries dotted around the island, wine lovers will find plenty of opportunities to expand their palettes in Cyprus. The Mediterranean island is even home to the world's oldest named wine in continuous production – Commandaria, a sweet dessert wine made from the indigenous red Mavro and white Xynisteri grapes, and produced in the Limassol district.

Today, Cypriot wine production is still booming and wine tasting tours have become a popular pastime for visitors, often combined with a visit to the Cyprus Wine Museum in Limassol or the Kolossi Castle, where medieval Knights first began producing Commandaria. Most of Cyprus' wineries are small, family-run affairs, with the majority of vineyards concentrated around the southern slopes of the Troodos Mountains or the lowland foothills of the Paphos district.

The best way to uncover Cyprus' wine heritage is to follow one of the six dedicated wine routes mapped out by the Cyprus Tourism Organization. It's possible to walk, cycle or drive around the scenic routes, which link together the principal winemaking villages in the Limassol and Paphos districts, taking in some of the island's most idyllic scenery along the way. Options include the Commandaria Wine Route, starting out from Kolossi Castle; the Krasochoria Wine Route, which includes traditional villages like Omodos and Koilani; the mountainous Pitsilia Wine Route; and the little-known Diarizos valley, a perfect spot for those looking to get off-the-beaten-track.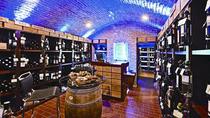 4 Reviews
Unwind with the aromatic allure of Cyprus' wine offerings. Learn about grape variety, region and food pairing for each of 10 wine samplings before a moment to ... Read more
Location: Larnaca, Cyprus
Duration: 3 hours (approx.)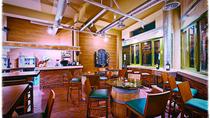 1 Review
Unwind with the aromatic allure of Cyprus' wine offerings. Learn about grape variety, region and food pairing for each of 10 wine samplings before a moment to ... Read more
Location: Larnaca, Cyprus
Duration: 4 hours (approx.)