At nearly 20,000 square kilometres, Kakadu is Australia's biggest national park.  The terrain is vast, rugged, and often unpredictable. Add to that the fact that it's located in a region called Alligator Rivers, and you'll start to see why a tour might be the best way to explore the diverse delights Kakadu has to offer.

An expansive difference between the 'wet' and 'dry' seasons in Kakadu means that the time of year and weather patterns can be deciding factors when choosing a Kakadu tour, and planning the sights you want to experience. Some areas of the Park, such as Jim Jim Falls, are accessible only by air and others, like AnBangBang Billabong, are not open at all during the torrential downpour of wet season.

Kakadu National Park is arguably most famous for its proliferation of indigenous Aboriginal heritage. Traditional rock paintings are visible on the walls of sites in areas such as Nourlangie. A tour that explores indigenous culture is a respectful, insightful way to immerse yourself in the lifstyle of the land's traditional owners. Smaller sized tour groups of 20 people or less generally offer infinitely more possibilities for exploration, learning, and peaceful reflection, especially in areas that are accessed less frequently by the general public.

With a massive array of sights to be seen in Kakadu National Park, many visitors choose for overnight, multi-day tours to give themselves time to explore. With year round high temperatures, time set aside for swimming is often not only beneficial, but also much-needed, especially during dry season. It should be noted that not all waterholes or rivers are recommended for swimming, so if aquatics appeals to you, it's best to choose a tour that encompasses visits to safe swimming locations.

The nocturnal wildlife of the Park is a drawcard for camping tours, while 4W driving tours allow visitors to reach parts of the area that would otherwise be inaccessible. The range of tours available within Kakadu provide options for all travellers, whether they are the 'outdoor type' or not. With a well deserved reputation for its astonishing natural beauty and hundreds of years worth of culture and traditions to absorb, Kakadu National Park is an area to be savoured and appreciated.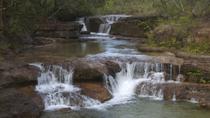 35 Reviews
Experience the rugged beauty of the Australian outback on a three-day 4WD camping safari to Litchfield and Kakadu national parks. Your outback safari takes you ... Read more
Location: Darwin, Australia
Duration: 3 days (approx.)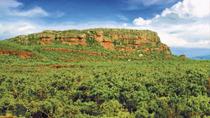 137 Reviews
Discover the magic of Australia's Kakadu National Park on this full day trip from Darwin. Cruise along the famous Yellow Waters, while looking out for ... Read more
Location: Darwin, Australia
Duration: 13 hours (approx.)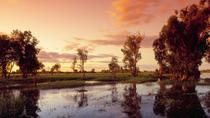 16 Reviews
Enjoy a three-day trip exploring the highlights of the Top End including the World Heritage-listed Kakadu National Park. Watch out for crocodiles and an ... Read more
Location: Darwin, Australia
Duration: 3 days / 2 nights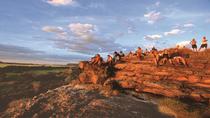 11 Reviews
Explore Australia's Top End on a Northern Territory camping tour through Kakadu, Katherine Gorge and Litchfield national parks. This five-day excursion ... Read more
Location: Darwin, Australia
Duration: 5 days (approx.)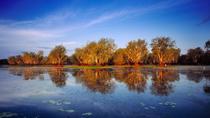 7 Reviews
Experience the best that the Kakadu National Park has to offer on this 3-day tour from Darwin. View the ancient Aboriginal rock art at Nourlangie Rock and ... Read more
Location: Darwin, Australia
Duration: 3 days / 2 nights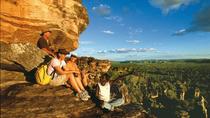 3 Reviews
Venture deep into the Australian Outback on a camping tour through Kakadu, Katherine and Litchfield National Parks from Darwin. Travel by purpose built all ... Read more
Location: Darwin, Australia
Duration: 4 days / 3 nights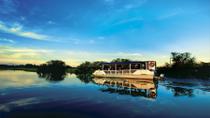 16 Reviews
Experience Kakadu National Park, an area of great natural beauty and sweeping landscapes on this 2-day trip from Darwin. Cruise the Yellow Waters, where ... Read more
Location: Darwin, Australia
Duration: 2 days (approx.)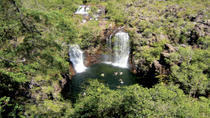 14 Reviews
See all the highlights of northern Australia's remarkable Top End on a 4-day tour of Kakadu and Katherine. Visit UNESCO World Heritage-listed Kakadu National ... Read more
Location: Darwin, Australia
Duration: 4 days (approx.)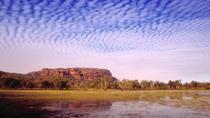 On this full day tour you will travel east from Darwin along the Arnhem Highway and journey into world-renowned Kakadu National Park, home to a profusion of ... Read more
Location: Darwin, Australia
Duration: 14 hours 30 minutes (approx.)