The rugged gorges, desert plains, and remote billabongs of the Northern Territory are home to some of Australia's most diverse wildlife—everything from black flying foxes to frill-neck lizards to ferocious crocodiles—and Darwin is an ideal basecamp for exploring the Top End. Here are some tips for discovering Darwin's wildlife.
Best Ways to Spot Wildlife in Darwin
Observe saltwater crocodiles in their natural environment on a day tour or multi-day trip to Kakadu National Park or Litchfield National Park.

Set sail for Bare Sand Island to watch the sea turtles as they come ashore to lay eggs at sunset.

See jumping crocodiles with the help of an expert guide on a cruise along the Adelaide River or brave the Cage of Death at Darwin's Crocosaurus Cove.

Cruise along the Corroboree billabong in the Mary River wetlands and spot colorful birds such as jabiru, ibis, and sea eagles.

What You Can See
Most visitors prioritize saltwater crocodiles sightings, but other wildlife to seek out include black flying fox, frill-necked lizard, flatback turtles, and, of course, kangaroos and wallabies. Other native animals to look out for include Leichhardt's grasshoppers, quolls, and rare birds such as hooded parrot, rainbow pitta, and red goshawk.
Tips for Wildlife Viewing
Visit at sunrise and sunset. The best time for wildlife spotting is near dawn and dusk.

Stay safe. People are injured or killed by crocodiles in the Northern Territory every year. Never swim or walk close to rivers and billabongs—your guide can advise you of safe swimming holes.

Keep quiet. Animals will often steer clear of loud noises, rapid movements, or crowded areas.

Do not disturb the animals' habitats. Respect the natural habitats of animals and plant life, and stick to designated walking trails.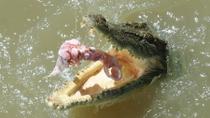 54 Reviews
Cruise along the Adelaide River and see Jumping Crocodiles Cruise on this exciting tour from Darwin. Observe these primeval saltwater crocodiles close up as ... Read more
Location: Darwin, Australia
Duration: 5 hours (approx.)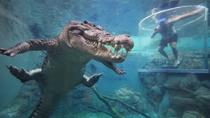 9 Reviews
Plunge into the 'Cage of Death' and swim with some of Australia's largest saltwater crocodiles at Darwin's Crocosaurus Cove. This latest attraction is perfect ... Read more
Location: Darwin, Australia
Duration: 30 minutes (approx.)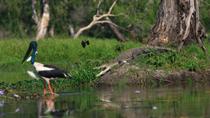 29 Reviews
See an abundance of birds, saltwater crocodiles and other wildlife on a full-day tour to the Corroboree Billabong, from Darwin. En route, visit Window on the ... Read more
Location: Darwin, Australia
Duration: 8 hours (approx.)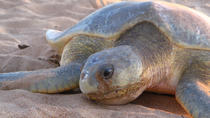 A sunset adventure to see the nesting sea turtles on Bare Sand Island, a remote island 1.5 hours from Darwin by fast boat.
Location: Darwin, Australia
Duration: 8 hours (approx.)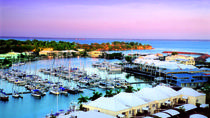 4 Reviews
View the sights of Darwin on a guided city tour seeing the sights and attractions of the city. You also have the option to end the day with a sunset fish and ... Read more
Location: Darwin, Australia
Duration: Flexible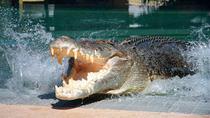 8 Reviews
Round up the family and venture to Crocosaurus Cove in Darwin for a day of crocodile adventures and thrills. With over three floors to explore, your general ... Read more
Location: Darwin, Australia
Duration: Flexible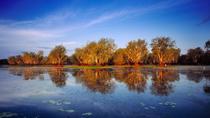 8 Reviews
Experience the best that the Kakadu National Park has to offer on this 3-day tour from Darwin. View the ancient Aboriginal rock art at Nourlangie Rock and ... Read more
Location: Darwin, Australia
Duration: 3 days (approx.)