In a state that averages 300 days of sunshine a year, spending a rainy day at a museum might not be a regular occurrence. However, in Denver, a day at a museum should not be reserved for inclement weather. Instead, with the wide variety of subject matters and opportunities to explore in Denver museums, it's worth setting aside a day—or three—to immerse yourself in these cultural riches.

Speaking of riches, how about a museum devoted to money? How about two? Denver is home to both the U.S. Mint (one of two U.S. Mints available for public tour) and as The Money Museum, which gives guests the opportunity to learn about the Federal Reserve.

Ready to delve into a bit of history? Denver has a past filled with colorful characters waiting to be discovered. Learn about Titanic survivor and Denver's hometown heroine at The Molly Brown House and Museum; the Byers-Evans reflects the contributions of two important Colorado pioneer families; the Black American West Museum illuminates the history and culture of African American men and women who helped settle the west.

For fans of the arts, the Denver Art Museum (the building itself is a work of art by architect Daniel Libeskind) is home to more than 70,000 works of art divided between 10 permanent collections and is one of the largest art museums located between Chicago and the West Coast. Just adjacent to the DAM is one of the newest museums in Denver, the Clyfford Still Museum, housing the rarely seen works of American abstract expressionist Clyfford Still. But Denver is home to more art than is just housed in museums. Near the Colorado Convention Center, the Big Blue Bear peers into a window to catch a glimpse of what's happening inside; Sculpture Park is home to Jonathan Borofsky's Dancers and you'd be hard pressed to forget the giant blue stallion with glowing red eyes that bids farewell to visitors departing Denver International Airport.
 
Perhaps what makes Denver's museum scene so interesting is its desire to delve into subjects great and small, popular and esoteric.  From the Forney Museum of Transportation to the Denver Museum of Miniatures, Dolls and Toys, the Denver Firefighters Museum to the still new-ish History Colorado Center, there's an interest to explore and something to learn by exploring Denver's museum scene. It's not necessary to wait for a rainy day to visit!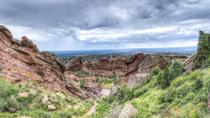 186 Reviews
Experience Colorado's glorious mountain scenery and wildlife on a morning tour from Denver. Admire the stunning ancient sandstone formations in Red Rocks Park. ... Read more
Location: Denver, Colorado
Duration: 4 or 9 hours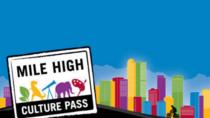 3 Reviews
The Mile High Culture Pass includes admission to the following attractions: Clyfford Still Museum Denver Art Museum Denver Botanic Gardens ... Read more
Location: Denver, Colorado
Duration: Flexible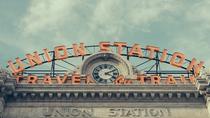 Enjoy a fun and interactive adventure tour through one of the fastest growing cities in the US. Your guides are passionate about Denver and will take you to ... Read more
Location: Denver, Colorado
Duration: 3 hours (approx.)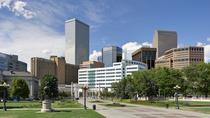 Get an excellent overview of Denver on this afternoon riding tour of its most famous sights. Admire top Denver attractions including historic Larimer Square, ... Read more
Location: Denver, Colorado
Duration: 3 hours (approx.)