Dubai Cruise Port
Shimmering skyscrapers and towering condos rise high above smooth desert sands at this unique port in the heart of the Middle East. While indoor ski resorts, luxury hotels, white sandy beaches and duty-free shopping have made Dubai an adult ...
Viewing All 3 Photos
Certified photos by travelers like you.

April 2012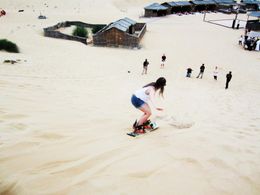 A softer and warmer option than snowboarding !