70 Reviews
Address:

Jumeirah Road, Dubai, United Arab Emirates

Admission:

10 AED
Jumeirah Mosque
Built from white sandstone and crowned with a central dome and two towering minarets, Jumeirah Mosque is Dubai's main place of worship and arguably its most beautiful. Aside from being one of the most photographed sites in Dubai, the landmark is also notable in that it is the only mosque in the city open to non-Muslim visitors—an excellent way to gain a deeper understanding of Islam and its traditions.

While it is most often visited as a photo stop on city tours, non-Muslim travelers are able to enter for an hour-long visit and question-and-answer session when accompanied by a guide from the Sheikh Mohammed Centre for Cultural Understanding. A visit to the mosque is often included in half-day or full-day sightseeing tours of Dubai, and the mosque is also a stop on hop-on, hop-off sightseeing buses. Should you miss out on the daily interior tour (held at 10am six days a week), the mosque is still worth visiting at dusk, when its intricate façade is lit up beautifully.
Insider's Tip: Photography is allowed inside the mosque, so don't forget to bring your camera.

Practical Info
Visitors are asked to dress conservatively (long pants or skirts and sleeves, with headscarves for women) and to remove their shoes before entering the mosque.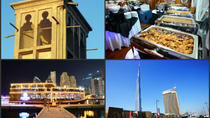 6 Reviews
Dubai city tour along with evening dhow dinner cruise is a perfect way to spend a full day in Dubai. Morning pickup from your hotel is followed by exploring ... Read more
Location: Dubai, United Arab Emirates
Duration: 9 hours (approx.)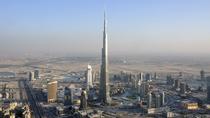 3 Reviews
One of the most popular, fun and informative ways to have a Dubai City Tour is by a guided bus tour. Sit contented in the comfy buses and enjoy the panoramic ... Read more
Location: Dubai, United Arab Emirates
Duration: 4 hours (approx.)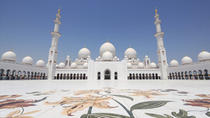 Marvel at the Grand Mosque, one of the largest mosques in the world. Enjoy a short drive along the Cornich where you will arrive in Heritage Village. While ... Read more
Location: Abu Dhabi, United Arab Emirates
Duration: 7 hours (approx.)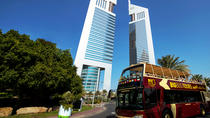 470 Reviews
There is no better way to see Dubai than on a double-decker, hop-on hop-off Big Bus! This comprehensive tour includes sights of top Dubai attractions such as ... Read more
Location: Dubai, United Arab Emirates
Duration: Varies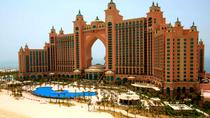 20 Reviews
In search of a bonafide tour of Dubai? There is nothing better than Full Day Explore City Tour that shares insider stories and covers all the fascinating, ... Read more
Location: Dubai, United Arab Emirates
Duration: 7 hours (approx.)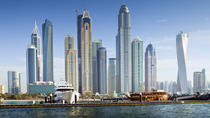 5 Reviews
Faced with a layover at Dubai airport? Check out Dubai's highlights on a 4.5-hour private layover tour, with round-trip airport transfers included. ... Read more
Location: Dubai, United Arab Emirates
Duration: 4 hours 30 minutes (approx.)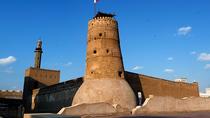 2 Reviews
Explore the city of 21st century that is enriched with gold,oil, natural gas reserves and its very own heritage & culture.The tallest man made structure,7* ... Read more
Location: Dubai, United Arab Emirates
Duration: 5 hours (approx.)
1 Review
Enjoy this combo saver package to experience the two top activities in Dubai. A combination of traditional Dubai city tour and 4x4 Desert Safari dinner. ... Read more
Location: Dubai, United Arab Emirates
Duration: 1 day (approx.)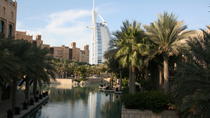 5 Reviews
Experience the beauty of old city through creek view, museum, spice market, gold souk (gold market, Jumeirah mosque and Burj Al Arab photo stop. visiting ... Read more
Location: Dubai, United Arab Emirates
Duration: 8 hours (approx.)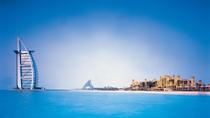 Discover Dubai and its ambiances in this day trip, Get travel from the Old traditional Dubai (Developed from a village on Creek) and its old heritage Al Fahidi ... Read more
Location: Dubai, United Arab Emirates
Duration: 8 hours (approx.)