Sharjah
Sharjah, the "Pearl of the Gulf," is the third largest emirate and the only one to enjoy coastline on both the Persian Gulf and the Gulf of Oman. UNESCO designated this city close to Dubai as the Arab Capital of Culture in 1998, and it lives up to the title by offering visitors a range of rich cultural experiences, from ancient souks to modern art museums.
Most visitors start their explorations of Sharjah in the Heritage Area, located near the Corniche. In the Heritage Area, you'll find the Sharjah Museum of Islamic Civilization, the beautifully restored Al Hisn Fort and the Souq al-Arsah, thought to be the oldest souk in the United Arab Emirates.
If you're in Dubai to shop, Sharjah is worth a visit for the Al Markazi Souk, or Blue Souk, alone. This multistory market contains more than 600 stalls selling all sorts of clothing, souvenirs and housewares, and it's considered one of the best places in the region to buy Arabian rugs.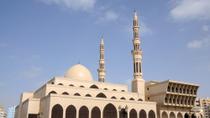 3 Reviews
Get to know Sharjah's incredible history and culture on a half-day trip from Dubai, led by a private guide! The comprehensive 4.5-hour excursion introduces you ... Read more
Location: Dubai, United Arab Emirates
Duration: 4 hours 30 minutes (approx.)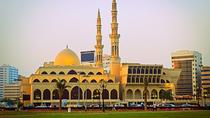 Visit Sharjah, Pearl of the Gulf. See landmarks like King Faisal Mosque, Sharjah Museum, shopping souks like Al Arsa, and much more.
Location: Dubai, United Arab Emirates
Duration: 4 hours (approx.)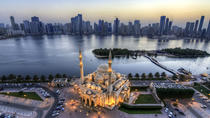 Discover Sharjah Museums in one day the legacy of arts, heritage and culture.
Location: Sharjah, United Arab Emirates
Duration: 5 hours (approx.)
Heart of Sharjah located in modern Sharjah and is in close proximity to the Sharjah Corniche and other Emirates. It was here where the first families took up ... Read more
Location: Sharjah, United Arab Emirates
Duration: 3 hours (approx.)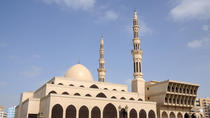 64 Reviews
Discover the city that's dubbed the 'Pearl of the Gulf' on this tour from Dubai to Sharjah, the third-largest city in the United Arab Emirates. Noteworthy ... Read more
Location: Dubai, United Arab Emirates
Duration: 4.5 hours
1 Review
This comprehensive small-group tour offers insight into the history and culture of the United Arab Emirates (UAE) via the nation's oldest city: Sharjah. ... Read more
Location: Sharjah, United Arab Emirates
Duration: 5 hours (approx.)
For those looking to spend a day exploring the rich cultural heritage of the UAE in depth, this city tour is the perfect answer. Declared as the 'Cultural ... Read more
Location: Dubai, United Arab Emirates
Duration: 4 hours (approx.)
12 Reviews
Experience the best of Dubai and Sharjah with a City Sightseeing Super Saver. Enjoy 48 hours of unlimited sightseeing by hop-on hop-off bus, taking you to more ... Read more
Location: Dubai, United Arab Emirates
Duration: 2 days (approx.)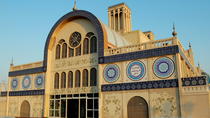 One of the most popular, fun and informative ways to have a Sharjah City Tour is by a guided bus tour. Sit contented in the comfy buses and enjoy the panoramic ... Read more
Location: Sharjah, United Arab Emirates
Duration: 4 hours (approx.)