Dubai Desert Safaris
By Viator, August 2016
When many people dream of the Arabian Desert, they dream of exotic belly dancers, camel riding and, more recently, tearing through the dunes in a 4x4. All of these dreams can come true with the Dubai desert safaris.
If you can spare two days to the safari, then the 1001 Arabian Stars Private Safari is a great option. Starting in the early afternoon, you are taken through the dunes in a 4x4 to a camel farm. After riding the camels, you will pitch a tent in the desert and watch the sun set across the sand. As night falls, the camp becomes alive with henna tattoo painting, belly dancing, delicious barbeques and sheesha smoking (an Arab tradition of smoking a water pipe). This is a great way to experience how life was once like for the Arab settlers in the Dubai desert, long before the tall skyscrapers went up in the city. After a light breakfast the next morning, you will be returned to your hotel.
If you're tight for time or don't fancy sleeping in the desert, then there are several one day tours available too, in which you drive towards the Hatta village, which has existed since the 16th century. On the way there you will see varied desert terrain, and undulating mountain passes. The Hatta village lies on dry river beds, which wind up the mountain towards a glorious oasis, where you can cool off in the turquoise rock pools. Make the most of your tour guide, whilst sitting down to a picnic in the shade, and learn all about the Hatta Heritage village.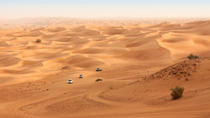 276 Reviews
Venture into the desert and enjoy a quad bike ride, barbecue dinner and traditional Emirati entertainment on this 5-hour 4x4 safari from Dubai. As the sun ... Read more
Location: Dubai, United Arab Emirates
Duration: 5 hours 30 minutes (approx.)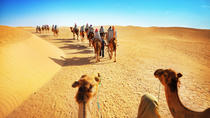 170 Reviews
Ride a camel through the desert and enjoy dinner at a Bedouin-inspired camp on this exciting 7-hour experience. Leave Dubai in an air-conditioned minivan and ... Read more
Location: Dubai, United Arab Emirates
Duration: 7 hours (approx.)
1564 Reviews
Travel by 4x4 across the deserts of Dubai on this exhilarating 6-hour excursion! Enjoy an adrenaline rush sandboarding down Dubai's desert dunes, take a camel ... Read more
Location: Dubai, United Arab Emirates
Duration: 6 hours (approx.)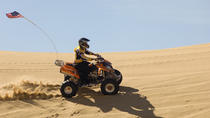 8 Reviews
Steer a quad bike over dunes and savor a barbecue dinner under the stars on this 6-hour desert adventure from Dubai. Ride a 4x4 into the desert and board a ... Read more
Location: Dubai, United Arab Emirates
Duration: 6 hours (approx.)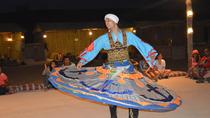 99 Reviews
Spend a day in the desert with a private guide, and enjoy a camel ride and sandboarding session as well as a BBQ dinner and show under the stars! After leaving ... Read more
Location: Dubai, United Arab Emirates
Duration: 6 hours (approx.)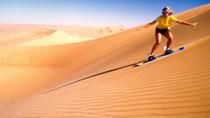 66 Reviews
Give one of the most popular desert sports a go with this 4x4 sandboarding safari from Dubai. Board a comfortable 4x4 and travel to some of the best and most ... Read more
Location: Dubai, United Arab Emirates
Duration: 4 hours (approx.)
31 Reviews
Enjoy a dinner cruise on Dubai Creek and a 4x4 desert trip with this Dubai Super Saver that combines two best-selling tours at a discounted price! Ride a 4x4 ... Read more
Location: Dubai, United Arab Emirates
Duration: 8 hours (approx.)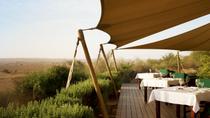 10 Reviews
Discover the fauna and flora of the UAE desert on this fascinating 5-hour conservation drive tour from Dubai. Traveling in a Mercedes-Benz G Wagon with a ... Read more
Location: Dubai, United Arab Emirates
Duration: 5 hours (approx.)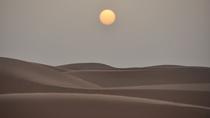 6 Reviews
Enjoy an ecstatic dune bash as the sun cruises through the sky and slip away on your sand boards through the desert sands. Indulge in an array of delights ... Read more
Location: Dubai, United Arab Emirates
Duration: 6 hours (approx.)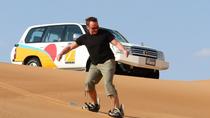 33 Reviews
Try your hand at sandboarding on this private, 4-hour 4x4 sandboarding safari from Dubai. Settle into a 4x4 with your private guide and drive to some of the ... Read more
Location: Dubai, United Arab Emirates
Duration: 4 hours (approx.)