Dubai Safaris
By Viator, April 2015
Dubai has become famous as a city of towering skyscrapers, over-the-top luxury hotels, world-class shopping and extreme wealth. While all of that makes the city a fascinating place to spend some time, just outside you'll find one of the most interesting natural landscapes in the world in the deserts of the United Arab Emirates.

On a 4x4 Desert Safari, you'll head out into the sand dunes of the Dubai desert and visit an authentic camel farm to learn about a traditional livelihood in this harsh environment. Maybe you've experienced the thrills of cruising down a snowy mountain with a board strapped to your feet, but probably not on a sand dune.

Sandboarding has quickly become a favorite outdoor activity in Dubai, one that requires a fair bit of balance and coordination. Give it a try for yourself, and you'll discover that it's actually easier to pick up than snowboarding as friction with the sand causes you to move at a slower — but still exhilarating — speed.

After a day spent enjoying the outdoors, finish your safari from Dubai with a barbecue dinner at sunset, a performance of the traditional Tanoura folk dance and an evening relaxing under the stars, complete with a campfire, belly dancing and a traditional Arabic water pipe (shisha) should you choose.

Extend your desert safari by spending the night in a tent in the middle of the desert. You'll get to wake up to see the sun rise over the dunes before returning to Dubai.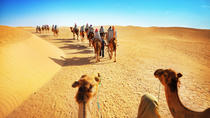 170 Reviews
Ride a camel through the desert and enjoy dinner at a Bedouin-inspired camp on this exciting 7-hour experience. Leave Dubai in an air-conditioned minivan and ... Read more
Location: Dubai, United Arab Emirates
Duration: 7 hours (approx.)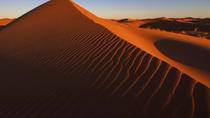 158 Reviews
Enjoy an exciting dune bash and BBQ dinner under the stars on this 5-hour desert experience from Dubai. Travel into the rolling red dunes of the Lahbab region ... Read more
Location: Dubai, United Arab Emirates
Duration: 5 hours (approx.)
1564 Reviews
Travel by 4x4 across the deserts of Dubai on this exhilarating 6-hour excursion! Enjoy an adrenaline rush sandboarding down Dubai's desert dunes, take a camel ... Read more
Location: Dubai, United Arab Emirates
Duration: 6 hours (approx.)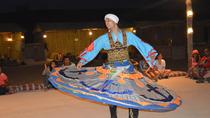 99 Reviews
Spend a day in the desert with a private guide, and enjoy a camel ride and sandboarding session as well as a BBQ dinner and show under the stars! After leaving ... Read more
Location: Dubai, United Arab Emirates
Duration: 6 hours (approx.)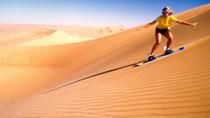 66 Reviews
Give one of the most popular desert sports a go with this 4x4 sandboarding safari from Dubai. Board a comfortable 4x4 and travel to some of the best and most ... Read more
Location: Dubai, United Arab Emirates
Duration: 4 hours (approx.)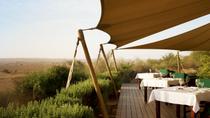 10 Reviews
Discover the fauna and flora of the UAE desert on this fascinating 5-hour conservation drive tour from Dubai. Traveling in a Mercedes-Benz G Wagon with a ... Read more
Location: Dubai, United Arab Emirates
Duration: 5 hours (approx.)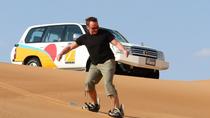 33 Reviews
Try your hand at sandboarding on this private, 4-hour 4x4 sandboarding safari from Dubai. Settle into a 4x4 with your private guide and drive to some of the ... Read more
Location: Dubai, United Arab Emirates
Duration: 4 hours (approx.)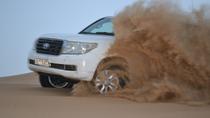 3 Reviews
Evening Desert Safari features an exciting dune drive, sand boarding, came ride & henna painting. Barbecue dinner buffet is served during the belly dance, ... Read more
Location: Dubai, United Arab Emirates
Duration: 5 hours (approx.)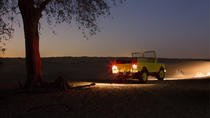 1 Review
Enjoy an exciting night safari and astronomy with dinner in the Dubai desert on this 5-hour private tour! As evening falls, travel from Dubai and head for ... Read more
Location: Dubai, United Arab Emirates
Duration: 5 hours (approx.)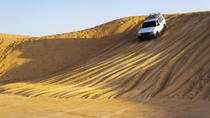 Get a taste of the Arabian desert on this private 4x4 safari from Dubai. With a private driver, travel through the desert in a comfortable 4x4 to the oasis ... Read more
Location: Dubai, United Arab Emirates
Duration: 9 hours (approx.)