Family-Friendly Activities in Dubai
By Viator, December 2016
Though it is strangely off the radar for many Western tourists, the Emirate of Dubai has grown into a fantastic travel destination, particularly for vacations with the family.
Located roughly 25 minutes by car from the center of Dubai City, Jumeirah Beach features some of the best white sand beaches in the region, as well as panoramic views, waves, pools, parks, picnic spots and shower facilities. Like Al-Mamzar, it is also a good place to take children, as the main swimming areas are all carefully monitored by lifeguards.
One of the most astonishing and unforgettable activities in the area is to take part in one of the many hot air balloon cruises. You'll want to get in early or even the night before (the better cruises typically depart at dawn); but rest assured, the extra effort is worth it.
Since the discovery of oil in the mid-1960s, Dubai has experienced a population explosion and an increase in wealth that has rarely been rivaled in the historical record. Along with the stunning skyline and the enormous construction projects currently underway (such as the massive Palm Islands project), "The Walk" located at the base of the Jumeirah Beach Residence complex is a testament to the city's grandeur. The one-mile strip is home to more than 300 vendors selling virtually anything you can imagine. There is a profusion of restaurants, music venues featuring world famous bands and acts, street painting, recycled art displays, comedy shows, sand sculptures, photography, boutiques, department stores, cafes and gyms, and booths selling fashion accessories, arts, and crafts.
Contributed by John Reality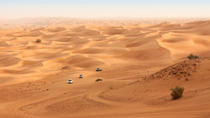 276 Reviews
Venture into the desert and enjoy a quad bike ride, barbecue dinner and traditional Emirati entertainment on this 5-hour 4x4 safari from Dubai. As the sun ... Read more
Location: Dubai, United Arab Emirates
Duration: 5 hours 30 minutes (approx.)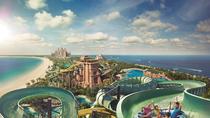 112 Reviews
Dive into the water slides of the Aquaventure Waterpark at Atlantis The Palm in Dubai with an all-day entrance-only ticket. How you spend your time there is up ... Read more
Location: Dubai, United Arab Emirates
Duration: 1 day (approx.)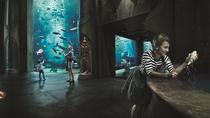 11 Reviews
Glimpse into an underwater world with a ticket to The Lost Chambers Aquarium at Atlantis The Palm in Dubai. The spectacular aquarium boasts panoramic lagoons, ... Read more
Location: Dubai, United Arab Emirates
Duration: 1 day (approx.)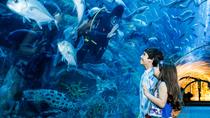 19 Reviews
Discover the Dubai Aquarium and Underwater Zoo, one of the most iconic attractions in Dubai. Choose between the Explorer Experience, which offers a virtual ... Read more
Location: Dubai, United Arab Emirates
Duration: Flexible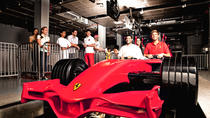 34 Reviews
Visit Ferrari World, the Ferrari theme park, on this day trip from Dubai. Situated on Yas Island off Abu Dhabi, the planet's biggest indoor theme park ... Read more
Location: Dubai, United Arab Emirates
Duration: 9 hours (approx.)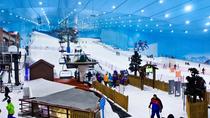 66 Reviews
Enjoy your fill of snowy fun with this ticket to the family-friendly Snow Park at Ski Dubai. The Polar Pass gives full-day access to the indoor Snow Park, one ... Read more
Location: Dubai, United Arab Emirates
Duration: Varies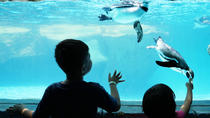 14 Reviews
Meet the penguins at Ski Dubai during this 40-minute penguin experience. At the state-of-the-art indoor center in Dubai, change into the provided thermal wear, ... Read more
Location: Dubai, United Arab Emirates
Duration: 40 minutes (approx.)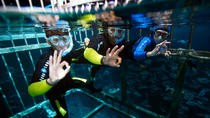 Come face to face with Grey Reef Sharks, Fan-tail rays, Cow nose rays and Giant Groupers in safety inside a metal & perspex cage. An experience you surely ... Read more
Location: Dubai, United Arab Emirates
Duration: 30 minutes (approx.)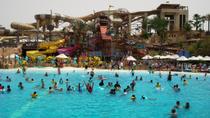 24 Reviews
Splash the hours away at Wild Wadi Water Park in Dubai with this all-day entrance ticket. Make your own way to Wild Wadi and enjoy the aquatic adventures at ... Read more
Location: Dubai, United Arab Emirates
Duration: Varies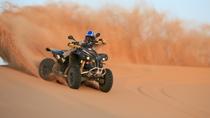 13 Reviews
This tour will allow you to experience the Arabian Desert on a Quad bike. Experience the thrill of driving quad bike over the sand dunes of Dubai. Read more
Location: Dubai, United Arab Emirates
Duration: 2 hours (approx.)