17 Reviews
Address:

Dame Street, Dublin 2, Ireland

Hours:

Open Mon - Fri 10am - 4:45pm, Sat & Sun 2pm - 4:45pm

Admission:

Adults: €4.50
Dublin Castle
Dublin Castle has served many functions since it was built by King John of England in 1230. At that time, the castle was meant to act as a defense center against the current invaders, the Normans, and serve as the seat of the English government. Since then, Dublin Castle has also been the site of the royal mint, the police headquarters and the residence of various British leaders. Today, the castle grounds are used for some governmental purposes but are mostly only used for ceremonial purposes, such as the Irish President's inauguration, and to host conferences, like those of the European Council.
When no such event is occurring, Dublin Castle is open to the public. Guided tours take visitors through the grounds, sharing the history and ever-changing purpose of each building. Most notable is the story behind the Record Tower, the only remaining building from the original medieval structure that has miraculously survived centuries' worth of fires and warfare that ravaged the other buildings. Other noteworthy parts of Dublin Castle's grounds include the State Apartments, Chester Beatty Library, and the Dubhlinn Gardens, which now grow over the spot where there was once a black pool, or "dubh linn", from which the city of Dublin gets its name.
Practical Info
The long and rich history behind this complex is enough reason to tour Dublin Castle. Even people who are not history buffs will find something of interest within the vast castle grounds. See the lavishly decorated private quarters and entertaining halls of the State Apartments, home to various Irish royalty and British leaders. Or visit the Chester Beatty Library, one of Dublin's best museums, which hosts an extensive collection of priceless artifacts from all over the world.
This 3-hour small-group tour of the 'Fair City' of Dublin takes you through all the main sights both north and south of the River Liffey. With central pickup ... Read more
Location: Dublin, Ireland
Duration: 3 hours (approx.)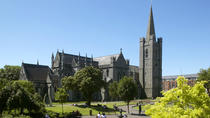 4 Reviews
This tour offers unique access to two of Ireland's must see top attractions: St. Patrick's Cathedral and Dublin's Medieval Quarter. This tour is ... Read more
Location: Dublin, Ireland
Duration: 2 hours 30 minutes (approx.)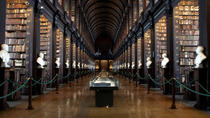 39 Reviews
Discover one of the most important highlights of Irish heritage on this early access fully guided tour. You will explore the Book of Kells' rich ornamentation, ... Read more
Location: Dublin, Ireland
Duration: 2 hours 30 minutes (approx.)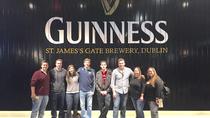 9 Reviews
This fully guided one of a kind tour offers you the opportunity to combine two of Dublin's top attractions with fast-track entrance to both the Guinness ... Read more
Location: Dublin, Ireland
Duration: 4 hours (approx.)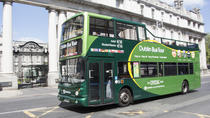 324 Reviews
Use the Dublin Freedom Pass to travel around the city and sightsee with ease. Valid for 72 hours from first use, the handy transport and sightseeing pass ... Read more
Location: Dublin, Ireland
Duration: 3 days (approx.)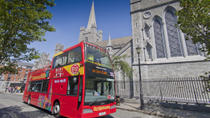 961 Reviews
Discover the best of the Emerald Isle's ancient capital on this City Sightseeing hop-on hop-off bus tour of Dublin. Opt for a 1- or 2-day ticket and choose ... Read more
Location: Dublin, Ireland
Duration: 2 days (approx.)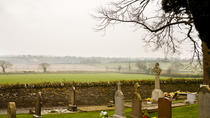 153 Reviews
Do you want to find out what happened to the lost souls of medieval, plague-ravaged Dublin? This bus tour is your chance to do just that! Visit eerie yet ... Read more
Location: Dublin, Ireland
Duration: 2 hours (approx.)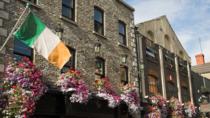 324 Reviews
Few cities wear history on its sleeve like Dublin does! The Historical Walking Tour has been acclaimed as a must-do tour for any visitor to Dublin and starts ... Read more
Location: Dublin, Ireland
Duration: 2 hours (approx.)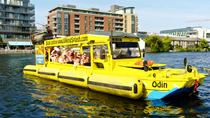 62 Reviews
Enjoy banter and history in equal measures on this 75-minute duck tour of Dublin, led by a friendly, local guide. Packed with entertaining commentary and ... Read more
Location: Dublin, Ireland
Duration: 75 minutes (approx.)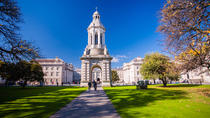 Explore Ireland's vibrant capital city in this 2.5-hour walking tour, which visits Trinity College, St. Patrick's Cathedral, and Dublin Castle as well as many ... Read more
Location: Dublin, Ireland
Duration: 2 hours 30 minutes (approx.)