Temple Bar Tours
Temple Bar is known as the cultural quarter of Dublin. Originally a slum that was to be developed into a bus terminus, the neighborhood instead grew to become home to a number of artists' galleries and small businesses that took advantage of the cheap rent in the 1980s. Presently, the Irish Film Institute and the Temple Bar Music Centre are among the several cultural institutions tucked away in this district's narrow cobbled streets, some of which are from medieval times.
Since the success of the movement to preserve Temple Bar, several drinking establishments have also popped up in the neighborhood, giving Temple Bar its world-renowned reputation as a place to party. Though family friendly during the day, what happens here after dark is likely a bit too rambunctious for kids and seniors. As far as nightlife goes, Temple Bar is a popular place to get a drink or two (or three!) with friends, enjoy some traditional Irish music and observe the rowdy antics from a distance.
Practical Info
Temple Bar gets its name from Sir William Temple, a Provost of Trinity College. "Bar" refers not to the plethora of pubs lining the cobbled streets but from the word describing a walkway near the waterside. This is an accurate title since the River Liffey runs along the northern border of the neighborhood. The other borders of Temple Bar are marked by Trinity College to the east, Dame Street to the south and Christ Church Cathedral to the west. While Temple Bar's winding streets may not lead the most direct route between these Dublin landmarks, they certainly are the most interesting.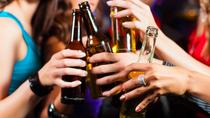 Discover the best of Dublin's nightlife on this world-famous pub crawl around the buzzing Temple Bar. Let your local experts show you a whole different side of ... Read more
Location: Dublin, Ireland
Duration: 2 to 5 hrs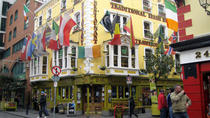 1010 Reviews
Discover Dublin's traditional pubs and wonderful Irish music on this 2.5-hour pub crawl through historic Temple Bar. Led by two talented professional ... Read more
Location: Dublin, Ireland
Duration: 2 hours 30 minutes (approx.)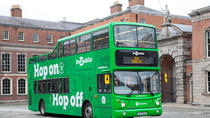 421 Reviews
Use the Dublin Freedom Pass (DoDublin Card) to travel around the city and sightsee with ease. Valid for 72 hours from first use, the handy transport and ... Read more
Location: Dublin, Ireland
Duration: 3 days (approx.)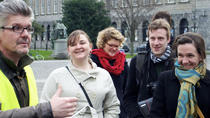 408 Reviews
Few cities wear history on its sleeve like Dublin does! The Historical Walking Tour has been acclaimed as a must-do tour for any visitor to Dublin and starts ... Read more
Location: Dublin, Ireland
Duration: 2 hours (approx.)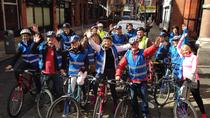 24 Reviews
Discover the rich history, the folklore, the great buildings, the unique atmosphere of Dublin, with a guided bike tour. Get a sense of the city's energy, its ... Read more
Location: Dublin, Ireland
Duration: 2 hours 30 minutes (approx.)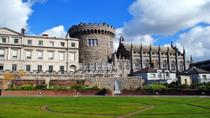 63 Reviews
See Dublin's top sights on this 2.5-hour historical walking tour. With a professional guide, walk by famous landmarks, from Trinity College to Dublin Castle to ... Read more
Location: Dublin, Ireland
Duration: 2 hours 30 minutes (approx.)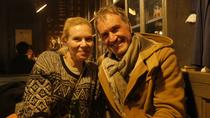 Nothing goes better with Irish food than a glass of Irish whiskey. During this 2-hour whiskey tasting tour, follow a guide through some of Dublin's ... Read more
Location: Dublin, Ireland
Duration: 2 hours (approx.)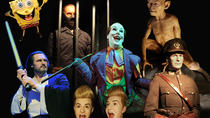 1 Review
The National Wax Museum Plus offers a museum experience unlike any other, whether you are young or old, a culture vulture or fun seeker, male or female, star ... Read more
Location: Dublin, Ireland
Duration: 60 minutes (approx.)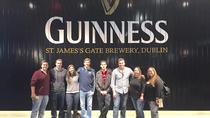 28 Reviews
This fully guided Skip the Line tour offers you the opportunity to combine two of Ireland's top cultural attractions; the world renowned Guinness Storehouse ... Read more
Location: Dublin, Ireland
Duration: 4 hours (approx.)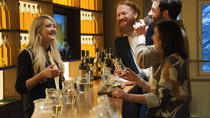 39 Reviews
Discover the history of Irish whiskey making and sip on a sample of the golden spirit on this guided 1-hour Irish Whiskey Museum experience. Trace the origins ... Read more
Location: Dublin, Ireland
Duration: 60 minutes (approx.)