Viator's team of travel insiders is obsessed with finding the best things to do everywhere we travel (and live). From traditional tours to once-in-a-lifetime experiences, we scour the options and find the coolest activities—which is fun for us, and helpful for you! See below for tips, insights, and hand-selected things to do from one of our travel experts.
The Traveler: Jenna Valdespino, Managing Editor, Attractions
Describe your time in Dublin.
I visited Dublin for about a week in 2015 with a good friend from college. Working at Viator gave me the travel bug, and this was actually my first trip out of the U.S.—so I definitely did my research.
What was your favorite attraction?
I'm a book nerd, so I loved the Long Room at the Trinity College library. The campus' buildings are so much more historic than anything I had seen at home in California, and the library is especially striking with thousands of old, beautifully bound books shelved to the ceiling.
What are three experiences a first-time visitor can't miss?
Check out some traditional Irish pubs. I found live music at almost every pub I went to, with some featuring true Irish tunes and other bands playing covers of American classics from the likes of Johnny Cash and Neil Diamond. With hundreds of bars in the city, taking a pub crawl tour helped remove the guesswork of finding the best places to go, especially beyond the main tourist hub of Temple Bar.
Explore by foot. I spent a lot of time walking around the city—the River Liffey splits the city into northern and southern sections, making it pretty easy to navigate. Whether you wander on your own or take a themed walking tour, you'll find a ton of sights on just about every block in the main downtown area.
Take a day trip. Dublin has a lot to offer, but Ireland's small size makes day trips easy. I didn't rent a car, so my friend and I took a tour to the Cliffs of Moher to sit and dangle our legs hundreds of feet over the ocean. We also spent time in Cork and visited Blarney Castle, about a three-hour drive outside the city.
What's the best Insider Tip you can offer future visitors to Dublin?
It's best to wear layers in all of Ireland, as the weather can be unpredictable. I expected nonstop rain during my spring visit but instead got warm sunshine at the Cliffs of Moher, chilly nights in Dublin, what felt like a wind tunnel in Northern Ireland, and only one short shower over the course of a week. You'll be glad you came prepared.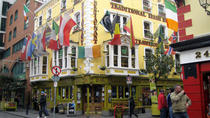 1010 Reviews
Discover Dublin's traditional pubs and wonderful Irish music on this 2.5-hour pub crawl through historic Temple Bar. Led by two talented professional ... Read more
Location: Dublin, Ireland
Duration: 2 hours 30 minutes (approx.)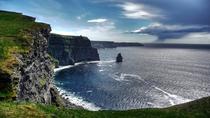 1238 Reviews
Join us on our Cliffs of Moher tour as we discover some of the most dramatic cliffs in Ireland. We take an unforgettable journey to the Wild Atlantic Way ... Read more
Location: Dublin, Ireland
Duration: 13 hours (approx.)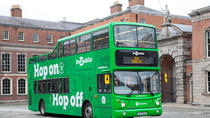 421 Reviews
Use the Dublin Freedom Pass (DoDublin Card) to travel around the city and sightsee with ease. Valid for 72 hours from first use, the handy transport and ... Read more
Location: Dublin, Ireland
Duration: 3 days (approx.)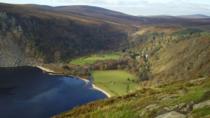 1082 Reviews
The Wild Wicklow Tour from Dublin is the perfect introduction to Wicklow's untamed landscapes. On this Wicklow day tour you'll explore ancient monastic ruins ... Read more
Location: Dublin, Ireland
Duration: 8 hours 30 minutes (approx.)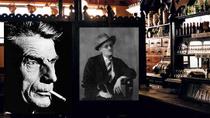 250 Reviews
Immerse yourself in Dublin's rich literary heritage and enjoy a few pints along the way on a literary pub crawl through Dublin. This walking tour is a ... Read more
Location: Dublin, Ireland
Duration: 2 hours (approx.)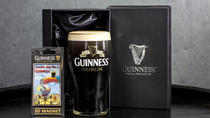 91 Reviews
Enjoy fast-track entrance to Dublin and Ireland's top visitor attraction with a skip-the-regular queue ticket to the Guinness Storehouse. With this exclusive ... Read more
Location: Dublin, Ireland
Duration: Flexible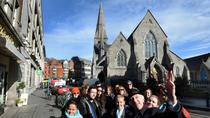 110 Reviews
Take a city walking tour around Dublin with a local guide to make sure you don't miss Dublin's most popular icons. See the General Post Office, walk down ... Read more
Location: Dublin, Ireland
Duration: 2 hours (approx.)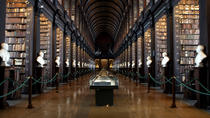 128 Reviews
Discover one of the most important highlights of Irish heritage on this early access fully guided tour. You will explore the Book of Kells' rich ornamentation, ... Read more
Location: Dublin, Ireland
Duration: 2 hours 30 minutes (approx.)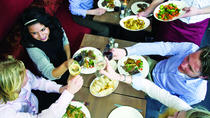 82 Reviews
This Irish Food Walking Tour is Dublin's Best Food and Drink Tour. It's a fun and exciting walking tour of Dublin City and takes you along the best things to ... Read more
Location: Dublin, Ireland
Duration: 3 hours (approx.)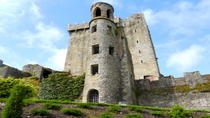 331 Reviews
No visit to Ireland is complete without a visit to Blarney Castle! On this full-day trip from Dublin you'll kiss the famous Blarney Stone, walk through the ... Read more
Location: Dublin, Ireland
Duration: 12 hours (approx.)