Fort Lovrijenac Tours
Perched on a 37-meter cliff top jutting out into the Adriatic Sea, it's easy to see how the dramatic Fort Lovrijenac earned itself the nicknamed of 'Dubrovnik's Gibraltar'. The mighty stone fortress is one of Dubrovnik's most recognizable landmarks, looming over the western gate to the walled Old Town and providing a striking backdrop to the annual Dubrovnik Summer Festival.

Immortalized on-screen as part of the fictional King's Landing in HBO's hit fantasy drama, Game of Thrones, Fort Lovrijenac has further cemented its place at the top of tourist itineraries and few views are as breathtaking as looking out over the coastal city from the cliff top ramparts. Built in the 11th century, the fortress was once an impenetrable stronghold, with its 12-meter thick sea walls and infamous 3,000kg bronze 'Guster' cannon. An exhausting 175 stone steps lead up to the gateway of Fort Lovrijenac where the entrance is engraved with the poignant inscription 'Non Bene Pro Toto Libertas Venditur Auro' - 'Freedom cannot be sold for all the treasures of the world'.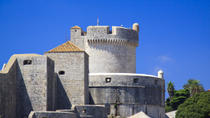 617 Reviews
See the Dubrovnik locations used in the hit TV series 'Game of Thrones' on this 3-hour Viator Exclusive that can't be booked anywhere else. With an expert ... Read more
Location: Dubrovnik, Croatia
Duration: 3 hours (approx.)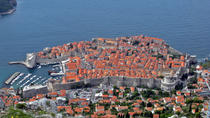 4 Reviews
Dubrovnik, also known as "the pearl of the Adriatic" is indeed an amazing town. Since words simply can not give justice to this old town, join this ... Read more
Location: Split, Croatia
Duration: 12 hours (approx.)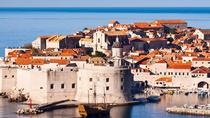 Visit Dubrovnik, one of the most beautiful cities of the Mediterranean, on your own terms with this tailor made, personalized tour, where you can change the ... Read more
Location: Split, Croatia
Duration: 1 day (approx.)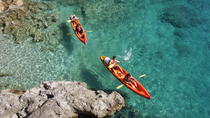 27 Reviews
Escape the city and spend a morning swimming, snorkeling and sea kayaking on this action-packed 3-hour tour from Dubrovnik. Paddle out around Lokrum Island, ... Read more
Location: Dubrovnik, Croatia
Duration: 3 hours (approx.)
44 Reviews
Follow in the footsteps of your favorite 'Games of Thrones' characters on this Croatia combo — it's a Viator Exclusive that you won't find anywhere else. When ... Read more
Location: Dubrovnik, Croatia
Duration: 3 hours 30 minutes (approx.)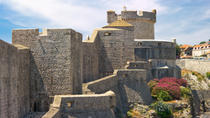 156 Reviews
Discover what makes Dubrovnik so special on this historical walking tour of the city's ancient walls. Dubrovnik is one of the best-preserved medieval walled ... Read more
Location: Dubrovnik, Croatia
Duration: 2 hours (approx.)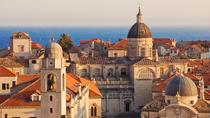 88 Reviews
Discover the best of Dubrovnik on a combined tour of Dubrovnik's Old Town and ancient city walls. With your local guide, explore Dubrovnik's Old Town, a UNESCO ... Read more
Location: Dubrovnik, Croatia
Duration: 3 hours 30 minutes (approx.)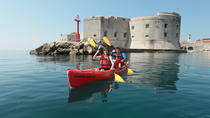 4 Reviews
Enjoy Adventure Dalmatia's most popular kayaking tour. Paddle beneath the City Walls, discover caves and hidden beaches and enjoy one of the World's most ... Read more
Location: Dubrovnik, Croatia
Duration: 3 hours (approx.)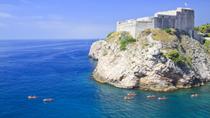 151 Reviews
Set out into the clear blue sea on a small-group kayak trip for an unforgettable view of Dubrovnik. Paddle along the impressive city walls until you reach ... Read more
Location: Dubrovnik, Croatia
Duration: 3 hours (approx.)
15 Reviews
Combine city sightseeing with a sea kayaking and snorkeling experience on this full-day Dubrovnik Super Saver that saves you 10%! After starting your day with ... Read more
Location: Dubrovnik, Croatia
Duration: 1 day (approx.)