Orlando's Column Tours
Standing on Luza Square among some of Dubrovnik's most impressive architecture, including St Blaise Church and the lovely Sponza Palace with its appealing mixture of Gothic and Renaissance architecture, Orlando's Column was erected in 1418 at what remains the political and social heart of the city. Here public meetings and executions were held on the small stone platform guarded by wrought-iron railings that tops the column. The stone carvings adorning the four sides of the column were created by master craftsman Antun Dubrovcanin and represent the heroic knight Orlando, who was the nephew of Frankish Emperor Charlemagne; according to legend he was credited with saving Dubrovnik from Saracen pirates in the eighth century and here he is depicted surrounded by figures of minstrels and balladeers. As well as the length of Orlando's arm becoming a common measurement in the city, the column has come to represent the freedom of Dubrovnik and the white flag of the Republic always flies above it on public occasions, including the opening of the annual Dubrovnik Summer Festival in July.
Practical Info
Luza Square, Dubrovnik. Open 24/7 and free to all; best accessed on foot in the pedestrianized Old Town.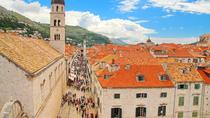 36 Reviews
There are few places in Europe where medieval walls, red-tiled roofs and marble streets meet the azure-colored sea. Dubrovnik is just that place. Discover the ... Read more
Location: Dubrovnik, Croatia
Duration: 90 minutes (approx.)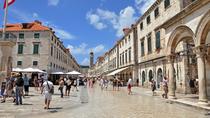 1 Review
Dubrovnik (lat. Ragusium) is a city in south of Croatia, administrative center of Dubrovnik-Neretva County and one of the most historic Croatian tourist ... Read more
Location: Dubrovnik, Croatia
Duration: 60 minutes (approx.)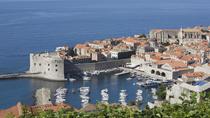 1 Review
Spend a day discovering the UNESCO-listed sights of Dubrovnik on this day trip from Split, led by a professional guide. Revel in the breathtaking scenery of ... Read more
Location: Split, Croatia
Duration: 12 hours (approx.)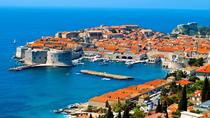 Visit the stunning old town of Dubrovnik on this tour with a local guide, who will bring the magical history of the city to life for you.
Location: Budva, Montenegro
Duration: 6 hours (approx.)
268 Reviews
Save on two must-experience Dubrovnik tours with a Super Saver that combines a Mt Srđ cable car trip with an Old Town and city walls walking tour! Ride up in ... Read more
Location: Dubrovnik, Croatia
Duration: 4 hours 30 minutes (approx.)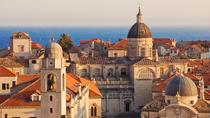 86 Reviews
Discover the best of Dubrovnik on a combined tour of Dubrovnik's Old Town and ancient city walls. With your local guide, explore Dubrovnik's Old Town, a UNESCO ... Read more
Location: Dubrovnik, Croatia
Duration: 3 hours 30 minutes (approx.)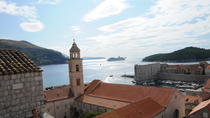 8 Reviews
Would you like to be introduced to the main sights of Dubrovnik? This unique tour gives you the opportunity to explore the stunning architecture and history of ... Read more
Location: Dubrovnik, Croatia
Duration: 60 minutes (approx.)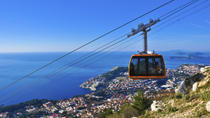 54 Reviews
Soak up soul-stirring views of the Dalmatian Coast from the summit of Mount Srd, and then explore Dubrovnik Old Town by foot on a comprehensive combo tour! ... Read more
Location: Dubrovnik, Croatia
Duration: 3 hours (approx.)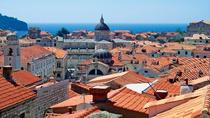 98 Reviews
Get an insider's view of Dubrovnik on this city walking tour. The perfect way to get to know Dubrovnik, this is a must-do introductory tour for new visitors, ... Read more
Location: Dubrovnik, Croatia
Duration: 90 minutes (approx.)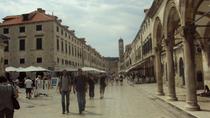 8 Reviews
Discover the sights of Dubrovnik from the comfort of a private vehicle on this 4-hour tour. Gaze out at the historical streets and listen to your guide's ... Read more
Location: Dubrovnik, Croatia
Duration: 4 hours (approx.)