Pile Gate Tours
Pile Gate is a grand entrance into Dubrovnik's Old Town, on its western wall.
Built in 1537 to protect the city from invaders and monitor trade, Pile Gate was originally reached via a wooden drawbridge, which was raised every evening, the gate locked and the key handed to the prince in an elaborate ceremony.
Pile Gate has an outer and inner gate with statues of St. Blaise, the city's patron saint. The St. Blaise statue in the niche of the interior arch is the handiwork 20th-century Croatian sculptor Ivan Mestrovic. You'll also find an old door here that dates back to 1460.
As you pass over the stone bridge towards the outer gate you'll notice a green space below. This space used to be the moat, another defence mechanism to deter those who wished to infiltrate the city.
Practical Info
As you pass between the gates you'll notice a commemorative plaque that indicates the extent of the damage caused during the Siege of Dubrovnik in 1991 and 1992.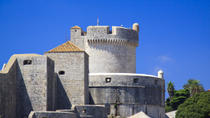 608 Reviews
See the Dubrovnik locations used in the hit TV series 'Game of Thrones' on this 3-hour Viator Exclusive that can't be booked anywhere else. With an expert ... Read more
Location: Dubrovnik, Croatia
Duration: 3 hours (approx.)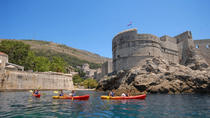 75 Reviews
Paddle within striking distance of Dubrovnik's towering city walls on a 2.5- to 3-hour kayak tour from the UNESCO-listed 'Pearl of the Adriatic.' Learn about ... Read more
Location: Dubrovnik, Croatia
Duration: 2 hours 30 minutes (approx.)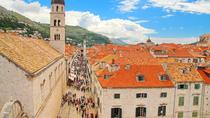 36 Reviews
There are few places in Europe where medieval walls, red-tiled roofs and marble streets meet the azure-colored sea. Dubrovnik is just that place. Discover the ... Read more
Location: Dubrovnik, Croatia
Duration: 90 minutes (approx.)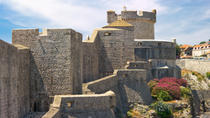 153 Reviews
Discover what makes Dubrovnik so special on this historical walking tour of the city's ancient walls. Dubrovnik is one of the best-preserved medieval walled ... Read more
Location: Dubrovnik, Croatia
Duration: 2 hours (approx.)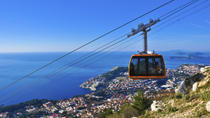 54 Reviews
Soak up soul-stirring views of the Dalmatian Coast from the summit of Mount Srd, and then explore Dubrovnik Old Town by foot on a comprehensive combo tour! ... Read more
Location: Dubrovnik, Croatia
Duration: 3 hours (approx.)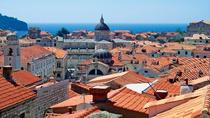 98 Reviews
Get an insider's view of Dubrovnik on this city walking tour. The perfect way to get to know Dubrovnik, this is a must-do introductory tour for new visitors, ... Read more
Location: Dubrovnik, Croatia
Duration: 90 minutes (approx.)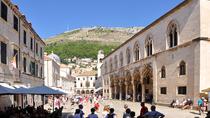 5 Reviews
Get acquainted with Dubrovnik's local cuisine and UNESCO-listed Old Town on this 4-hour walking tour. With a food-loving guide, wander through the winding ... Read more
Location: Dubrovnik, Croatia
Duration: 4 hours (approx.)
267 Reviews
Save on two must-experience Dubrovnik tours with a Super Saver that combines a Mt Srđ cable car trip with an Old Town and city walls walking tour! Ride up in ... Read more
Location: Dubrovnik, Croatia
Duration: 4 hours 30 minutes (approx.)
43 Reviews
Follow in the footsteps of your favorite 'Games of Thrones' characters on this Croatia combo — it's a Viator Exclusive that you won't find anywhere else. When ... Read more
Location: Dubrovnik, Croatia
Duration: 3 hours 30 minutes (approx.)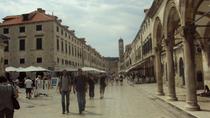 8 Reviews
Discover the sights of Dubrovnik from the comfort of a private vehicle on this 4-hour tour. Gaze out at the historical streets and listen to your guide's ... Read more
Location: Dubrovnik, Croatia
Duration: 4 hours (approx.)