93 Reviews
Address:

Luza Square, Old Town, Dubrovnik, Croatia

Hours:

Open daily
Sponza Palace
At the end of the Placa - or Stradun - in Luza Square stands the gorgeous Gothic-Renaissance Sponza Palace.
Built in 1516-1522 to serve as a customs house, Sponza is one of the few buildings to have survived the 1667 earthquake that levelled much of the city. Designed by chief architect Paskoje Milicevic, the Palace is a mixture of Gothic and Renaissance styles popularized in the 16th century.
The exquisite Renaissance porch and the sculptural ornaments of the building were carved by master stone-cutters, the brothers Andrijic, in 1516.
Sponza Palace has had many lives since its beginnings as a customs house: the mint, the State treasury and a bank. It now houses the State archives, a significant collection of manuscripts dating back nearly a thousand years.
Practical Info
The palace courtyard, historically a meeting place for Dubrovnik's artists and intellectuals, regularly hosts art exhibits and concerts and plays a unique role in the opening ceremony for the city's Summer Festival.
Sponza Palace is in Luza Square at the end of the Placa Stradun, in the Old Town.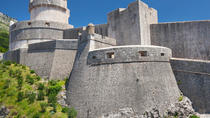 4 Reviews
Discover Dubrovnik's crowning jewels — its UNESCO-listed Old Town and city walls — on this 3-hour walking tour, led by a knowledgeable guide. Begin with a ... Read more
Location: Dubrovnik, Croatia
Duration: 3 hours (approx.)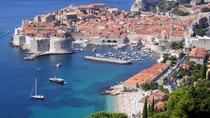 8 Reviews
Discover the beauty of Dubrovnik, cultural metropolis and the most remarkable medieval walled city in Croatia , an UNESCO World Heritage Site. Enjoy the ... Read more
Location: Split, Croatia
Duration: 12 hours (approx.)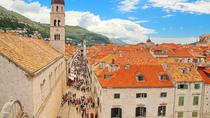 4 Reviews
There are few places in Europe where medieval walls, red-tiled roofs and marble streets meet the azure-colored sea. Dubrovnik is just that place. Discover the ... Read more
Location: Dubrovnik, Croatia
Duration: 90 minutes (approx.)
Visit the stunning old town of Dubrovnik on this tour with a local guide, who will bring the magical history of the city to life for you.
Location: Budva, Montenegro
Duration: 6 hours (approx.)
George Bernard Shaw once said that the one who seeks paradise on Earth must see Dubrovnik. Explore Dubrovnik with a local expert guide to discover its ... Read more
Location: Dubrovnik, Croatia
Duration: 2 hours (approx.)
Dubrovnik (lat. Ragusium) is a city in south of Croatia, administrative center of Dubrovnik-Neretva County and one of the most historic Croatian tourist ... Read more
Location: Dubrovnik, Croatia
Duration: 60 minutes (approx.)
182 Reviews
Save on two must-experience Dubrovnik tours with a Super Saver that combines a Mt Srđ cable car trip with an Old Town and city walls walking tour! Ride up ... Read more
Location: Dubrovnik, Croatia
Duration: 4 hours 30 minutes (approx.)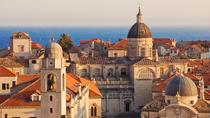 63 Reviews
Discover the best of Dubrovnik on a combined tour of Dubrovnik's Old Town and ancient city walls. With your local guide, explore Dubrovnik's Old Town, a UNESCO ... Read more
Location: Dubrovnik, Croatia
Duration: 3 hours 30 minutes (approx.)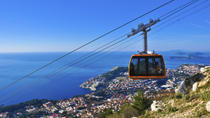 46 Reviews
Soak up soul-stirring views of the Dalmatian Coast from the summit of Mount Srd, and then explore Dubrovnik Old Town by foot on a comprehensive combo tour! ... Read more
Location: Dubrovnik, Croatia
Duration: 3 hours (approx.)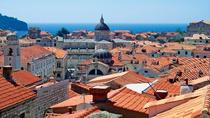 80 Reviews
Get an insider's view of Dubrovnik on this city walking tour. The perfect way to get to know Dubrovnik, this is a must-do introductory tour for new visitors, ... Read more
Location: Dubrovnik, Croatia
Duration: 90 minutes (approx.)