uShaka Marine World
In just a few years uShaka Marine World has become a fixture of Durban's Golden Mile, allowing visitors to not just view but also get among sea creatures. For instance, you can watch one of the regular dolphin shows and then get close to them in ...
Tours & Tickets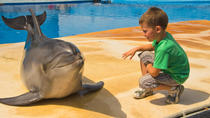 2 Reviews
Durban's world class saltwater aquarium, Ushaka Marine World will have young and old delighted! With over 30 indoor and outdoor exhibits, Ushaka Marine World ... Read more
Location: Durban, South Africa
Duration: 3 hours (approx.)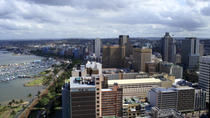 6 Reviews
Discover the highlights of the city of Durban, with the morning dedicated to showing you the cultural and historical contrasts of this city.
Location: Durban, South Africa
Duration: 8 hours (approx.)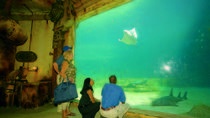 1 Review
Experience the best of what Durban has to offer with a guided tour of Durban's Highlights. Visit famous and unique locations such as Durban's Golden Mile, ... Read more
Location: Durban, South Africa
Duration: 9 hours (approx.)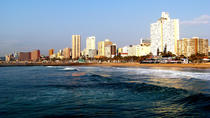 A tour dedicated to the discovery of the cultural and historical contrasts of this cosmopolitan city where east meets west. The drive will be along Durban's ... Read more
Location: Durban, South Africa
Duration: 4 hours 30 minutes (approx.)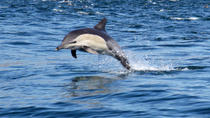 An enlightening tour which explores South Africa's contribution to the conservation of marine life along its shores and beyond. Visit the Natal ... Read more
Location: Durban, South Africa
Duration: 8 hours (approx.)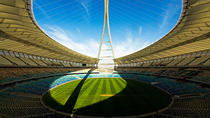 The Durban city tour is the ideal introductory tour of Durban, a city together shaped by colonial settlers, the indigenous Zulu people and Indians who arrived ... Read more
Location: Durban, South Africa
Duration: 3 hours (approx.)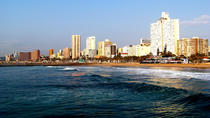 A tour dedicated to the discovery of the cultural and historical contrasts of this cosmopolitan city where east meets west. The drive will be along Durban's ... Read more
Location: Durban, South Africa
Duration: 4 hours 30 minutes (approx.)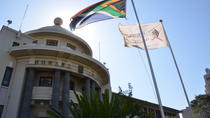 Join us on a full day city tour and you will have the opportunity to see Durban's most popular attractions which highlights it's history and culture. ... Read more
Location: Durban, South Africa
Duration: 9 hours (approx.)