The Scots love alcohol. In Edinburgh, their insatiable need for pubs has produced some very nice establishments to visit, including ancient hostelries in the Grassmarket where Scottish folk music regales visitors on Sunday evenings.
Of course, whether in Edinburgh, Glasgow or the Highlands, the drink of choice has to be malt whisky. Scotland's four main whisky-producing regions are the Lowlands, Highlands, Speyside and Islay, so if you're visiting, take a distillery tour to see how Scotland's 'water of life' is lovingly produced and aged.
In Edinburgh, gastronomic whisky-tasting tours delve into the ins and outs of Scotch whisky appreciation: color, body, nose, palate and finish. Experts also reveal the complex art of blending whisky and malt, and the traditions, lore and recipes that give each blend its individual appeal.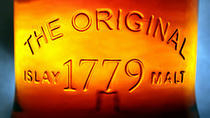 14 Reviews
Visit the Isle of Islay in the Scottish Hebrides on a 4-day tour from Edinburgh, and discover its famously friendly people, stunning landscapes, and most ... Read more
Location: Edinburgh, United Kingdom
Duration: 4 days (approx.)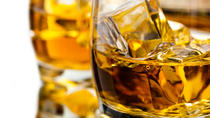 36 Reviews
Soak up the spirit of Speyside on a 3-Day small-group whisky tour! Explore Scotland's principle malt whisky producing region, which is noted for its elegant ... Read more
Location: Edinburgh, United Kingdom
Duration: 3 days (approx.)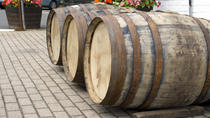 42 Reviews
Get whisked out of Edinburgh by comfortable van to the wilds of Scotland on this whisky-tasting day trip through the Scottish Lowlands. Sample several types of ... Read more
Location: Edinburgh, United Kingdom
Duration: 8.5 hours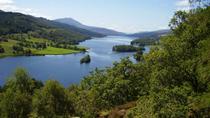 128 Reviews
Fancy sampling a wee dram o' whisky and exploring the rugged landscape of the Scottish Highlands? Combine the two on a small-group day trip from Edinburgh, and ... Read more
Location: Edinburgh, United Kingdom
Duration: 10 hours (approx.)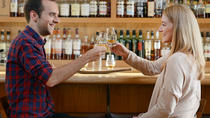 14 Reviews
An in-depth tour for whisky enthusiasts: your Masterclass will start with an extended guided viewing of the world's largest collection of Scotch Whisky over ... Read more
Location: Edinburgh, United Kingdom
Duration: Flexible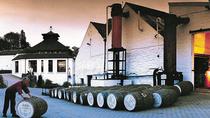 21 Reviews
Enjoy a day of whisky and waterfalls on a day trip from Edinburgh, led by a friendly local guide! After a stop in the stately town of Stirling to see the ... Read more
Location: Edinburgh, United Kingdom
Duration: 8 hours (approx.)