Stratford-upon-Avon Tours
A living homage to William Shakespeare, Stratford-upon-Avon was the birthplace of the Bard back in 1564. Today, a stroll down its Tudor streets makes it easy to feel like you're really living in the times of Shakespeare, especially when you catch a play by the world-famous Royal Shakespeare Company along the way. 
Many Shakespeare fans that come to Stratford-upon-Avon make a pilgrimage to the historic homes of the Shakespeare family. Today they are open to the public as well-preserved museums: Visit Shakespeare's Birthplace as well as his last home. Discover Nash's House, where his granddaughter Elizabeth lived, and go inside Mary Arden's farm—where Shakespeare's mother grew up. You can also visit the cottage and gardens where his wife, Anne Hathaway, lived before they married.  And there is also Hall's Croft to visit, where his daughter Susannah lived. In Stratford-upon-Avon, it's also possible to visit Holy Trinity Church where Shakespeare now rests in a tomb, which is said to be the most visited parish church in England! 
If you've had enough Shakespeare while you're in town, you can always rent a rowing boat and take a trip down the peaceful river Avon.
Practical Info
You can buy individual tickets to Shakespeare's houses and gardens, or a ticket to all five for GBP 21.50, or to three houses for GBP 14. The homes are open from 9 a.m. to 5 p.m. from April to October and have varying hours from November to March. Going to a play while in Stratford-upon-Avon is very popular. Try the The Royal Shakespeare Theatre or the Swan Theatre, though do book in advance. A bus to Stratford-upon-Avon takes three to four hours from London Victoria Station, or one hour from Oxford. To drive, take the M40 for two hours from London, and get off at Junction 15. Stratford-upon-Avon also has its own train station.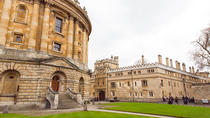 1288 Reviews
Visit Oxford, Stratford-upon-Avon, and medieval Warwick Castle on this action-packed, full-day trip from London. From the comfort of a first-class, luxury ... Read more
Location: London, United Kingdom
Duration: 10 hours (approx.)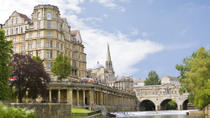 666 Reviews
Visit some of England's most beautiful towns and countryside on this 12-hour tour of Stonehenge, Bath, the Cotswolds and Stratford-upon-Avon. Travel out of ... Read more
Location: London, United Kingdom
Duration: 12 hours (approx.)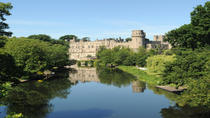 172 Reviews
Travel to Warwick Castle, Shakespeare's Stratford-upon-Avon, Oxford and The Cotswolds. Our custom day trip guarantees unbeatable low prices, deluxe coaches, ... Read more
Location: London, United Kingdom
Duration: 10 hours 30 minutes (approx.)
91 Reviews
Explore three of England's most popular destinations on a guided full-day tour from London. You'll visit Stratford-upon-Avon to see important sites from ... Read more
Location: London, United Kingdom
Duration: 11 hours (approx.)
351 Reviews
See some of England's famous towns and castles on this full-day trip from London. Visiting Oxford, you'll enjoy a city walking tour and see the elegant ... Read more
Location: London, United Kingdom
Duration: 11 hours (approx.)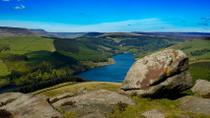 16 Reviews
Escape busy London on a 5-day small-group tour to North Wales and the heart of England! Visit Stratford-upon-Avon to trace the footsteps of William ... Read more
Location: London, United Kingdom
Duration: 5 days (approx.)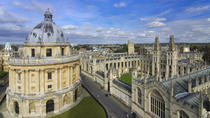 8 Reviews
Tour Stratford-upon-Avon, the Cotswolds and Oxford in one day, on this leisurely paced excursion with an expert guide. After departing Oxford by comfortable ... Read more
Location: Oxford, United Kingdom
Duration: 9 hours (approx.)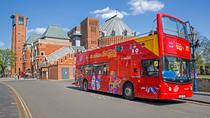 40 Reviews
Explore Stratford-Upon-Avon with a 24-hour or 48-hour bus ticket aboard an open-top double-decker City Sightseeing bus! See Stratford's most exciting ... Read more
Location: Stratford-upon-Avon, United Kingdom
Duration: 24 to 48 hrs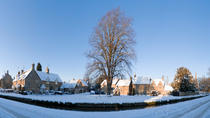 9 Reviews
Spend Christmas Day in the English countryside! Take this special Christmas tour from London and see the picturesque villages of the Cotswolds, Oxford and ... Read more
Location: London, United Kingdom
Duration: 10 hours 30 minutes (approx.)