The seven Harry Potter books have enchanted children and adults alike for years now, even now that the series has ended and the films have all been released. Their phenomenal success has not only made reading cool again but also generated a wave of interest in the real or imagined locations both on the page and on the screen. So if you're wild about Harry, take a tour and explore key sites associated with the boy wizard across Britain.
Whether you arrive in London by broomstick or jumbo, the best way to get around is by traditional black cab (even Prince Philip has one!). With a tour tailored to Potter fans you'll start off at Diagon Alley, which is actually historic Leadenhall Market, a grand Victorian covered arcade which has been a place of trade for around 700 years, built on the site of a much older Roman forum.
Then of course there's platform 9 and ¾ at King's Cross Station, from where the Hogwarts Express departs, and a whole host of other key spots around London which will bring the adventure to life. There are morning, afternoon or evening options so you can spend the rest of the day mingling with the Muggles and checking out the other attractions of the British capital.
For the true fanatic, a fabulous three-day tour covers the best of the beautiful English countryside while exploring Potter film locations and places associated with other classic children's books. See Hogwarts infirmary and library in Oxford and visit the village Lacock, which features extensively in the movies. Along the way you'll also see foreboding castles, mysterious forests and travel on a steam train just like the Hogwarts Express. All aboard!
244 Reviews
Step into the mystical world of Harry Potter™ with a behind-the-scenes visit to Warner Bros. Studio London. With luxury round-trip transport from London ... Read more
Location: London, United Kingdom
Duration: 5 hours 30 minutes (approx.)
497 Reviews
Delve into the magical world of Harry Potter™ at the Warner Bros. Studio Tour London, with round-trip luxury coach transport included. Follow in the footsteps ... Read more
Location: London, United Kingdom
Duration: 6 hours (approx.)
40 Reviews
Go behind the scenes of the Harry Potter movies at the Warner Bros. Studio Tour London – The Making of Harry Potter. Accompanied by a guide, you'll explore the ... Read more
Location: London, United Kingdom
Duration: 5 hours (approx.)
898 Reviews
Get a behind-the-scenes look at the Harry Potter ™ film series with the Warner Bros. Studio Tour London. Enjoy round-trip transport from central London to ... Read more
Location: London, United Kingdom
Duration: 7 hours (approx.)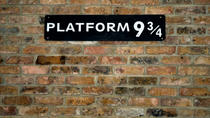 353 Reviews
Immerse yourself in the magical world of Harry Potter on this 2.5-hour walking tour around the muggle capital of London. Follow in the footsteps of one of the ... Read more
Location: London, United Kingdom
Duration: 2 hours 30 minutes (approx.)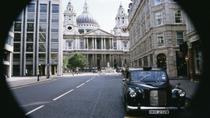 148 Reviews
From Diagon Alley to the Leaky Cauldron take a private black taxi tour of Harry Potter sites by black taxi. Nobody knows the streets of London like a cab ... Read more
Location: London, United Kingdom
Duration: 3 hours (approx.)
5 Reviews
Indulge your inner Potterhead with this private, 4-hour black cab tour of London. With a private driver-guide, explore the muggle capital's sights and visit ... Read more
Location: London, United Kingdom
Duration: 4 hours (approx.)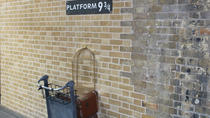 15 Reviews
Tour the muggle capital of London to see film locations used in the acclaimed Harry Potter films on an exciting 3-hour tour! While traveling around the city by ... Read more
Location: London, United Kingdom
Duration: 3 hours (approx.)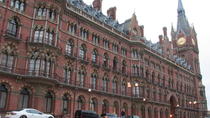 1 Review
Keep your wand at the ready and 'disapparate' (teleport) into the wizarding world of Harry Potter. You'll see a side of London that most muggles miss during ... Read more
Location: London, United Kingdom
Duration: 2 hours 30 minutes (approx.)