Dan Brown's 2003 thriller
The Da Vinci Code
is one of the best-selling books of all time. It continues to enthrall millions with its elaborate conspiracies and cryptic messages in a world where great art holds the key to Biblical mysteries.
A subsequent film inspired even more interest in the original settings. Why not step off the pages and see locations associated with the book in France and Britain for yourself.
In Paris, explore Code-related sites in a tailored walking tour. Starting at the Hotel Ritz, the walk winds through the elegant Tuileries Gardens and on to the inverted pyramid of the Carrousel du Louvre. Crossing the romantic pedestrian-only bridge Pont des Arts, you come to the church of St Germain des Pres before the final stop, Saint Sulpice.

All of this will no doubt leave you wanting more. Head back to the Louvre, sail past the line and enjoy a guided tour explaining the highlights of the world's most prestigious art museum. You'll pay your respects to the three leading ladies of the Louvre: the Venus de Milo, Victory of Samothrace and of course da Vinci's Mona Lisa, after which you can explore the rest of the vast museum at your leisure. Alternatively, take a walking tour (with river cruise thrown in) which shows off Paris' most famous spots: the Eiffel Tower, Louvre and Notre Dame.
On the other side of the Channel, a morning tour of London includes a walk round Westminster Abbey, also featured in The Da Vinci Code. Throw in Big Ben, Downing Street and Trafalgar Square, as well as the Changing of the Guard at Buckingham Palace, and there you have a concentrated dose of the best of the British capital. And you still have the afternoon free to explore other sites associated with the book, such as Temple Church.
Finally, another specially tailored tour departs from Edinburgh, visits the evocative ruins of Melrose Abbey, long associated with the Knights Templar, before ending up at Rosslyn Chapel, a key location. Along the way you'll see the Tweed Valley and other beauty spots of the Scottish Borders region.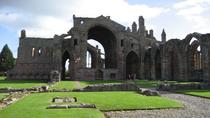 230 Reviews
Visit Rosslyn Chapel and learn the truth about the Holy Grail on a "Da Vinci Code" tour to the Scottish Borders. You'll hear the true history of the ... Read more
Location: Edinburgh, United Kingdom
Duration: 6 hours (approx.)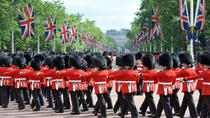 147 Reviews
This Royal Tour of London takes in many of the royal highlights of London, including Westminster Abbey where Prince William and Kate Middleton, where married ... Read more
Location: London, United Kingdom
Duration: 3 hours 30 minutes (approx.)