Whether you're captivated by European history or paying your respects to an ancestor who fought in the Great War, there are a vast number of World War I sites to explore in
Europe
.
France
and
Belgium
. They have the highest concentration of sites, with poignant memorials, cemeteries and military museums marking the Western Front where Britain, France and Belgium fought the German Army from 1914 to 1918.
The historic battlefields run across south-west Belgium and northern France, with underground tunnels, bunkers and battle site memorials dotted along the French-Belgium and French-German borders. Notable sites include the fortified city of Liège; the Lille Flanders region; Ypres Salient, where one of the largest battles of WWI took place; and the Somme Valley where the legendary
Battle of the Somme
was fought in 1916, along with the Allied Advance to Victory in 1918. The war sites and relics span river valleys, mountain summits, swamplands and forests; a wild variety of terrain that hints at the treacherous conditions once faced by the soldiers in the trenches and today many of the sites have been beautifully preserved as a lasting memorial to the Europeans, Americans, Canadians and Australians that lost their lives in the war.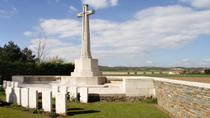 252 Reviews
On this small group tour of the Somme battlefields, you will discover a part of France that suffered severely in the violent and bloody battles of the Great ... Read more
Location: Paris, France
Duration: 11 hours (approx.)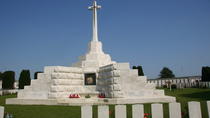 166 Reviews
Follow the trail of World War I soldiers on this poignant full-day tour of the Flanders battlefields from Brussels. Focusing on the tributes that pepper the ... Read more
Location: Brussels, Belgium
Duration: 13 hours (approx.)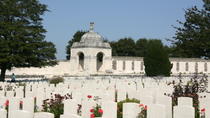 101 Reviews
Explore Flanders' World War I battlefields on a full-day tour from Bruges, following in the footsteps of soldiers from around the world. With an expert guide ... Read more
Location: Bruges, Belgium
Duration: 11 hours (approx.)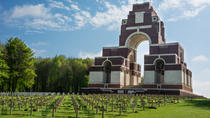 5 Reviews
Commemorate the 100th anniversary of the start of World War I with this emotional and enlightening 4-day tour of World War I battlefields, cemeteries and ... Read more
Location: Paris, France
Duration: 4 days (approx.)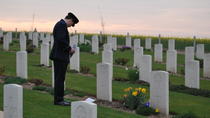 6 Reviews
Don't miss this year's ANZAC Day, an Australian day of remembrance that marks the anniversary of Australia and New Zealand's first military action during World ... Read more
Location: Paris, France
Duration: 13 hours (approx.)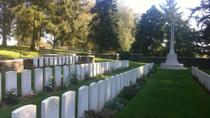 1 Review
Spend two days immersing yourself in World War I history as you visit the battlefields, memorials and cemeteries of Belgium and northern France, where some of ... Read more
Location: Paris, France
Duration: 2 days (approx.)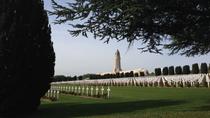 24 Reviews
Immerse yourself in the history of World War I on this day trip from Paris to Verdun and Meuse-Argonne, the sites of two major WWI battles. Your professional ... Read more
Location: Paris, France
Duration: 12 hours (approx.)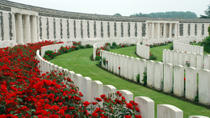 19 Reviews
Spend a day discovering the fascinating history of the Ypres Salient, a battlefield in the Belgium Flanders region that saw many battles during World War 1. ... Read more
Location: Paris, France
Duration: 12 hours (approx.)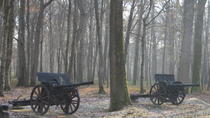 14 Reviews
Immerse yourself in World War I history with a day trip from Paris north to France's Picardy region. Visit Aisne and Marne, two major parts of the western ... Read more
Location: Paris, France
Duration: 10 hours (approx.)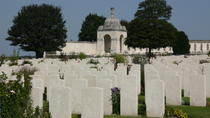 7 Reviews
To mark the 100th anniversary of the beginning of World War I and the 100th anniversary of the battle of Passchendaele (1917), take this profoundly moving ... Read more
Location: Brussels, Belgium
Duration: 13 hours (approx.)