Much of Europe's history has been sculpted by the harrowing events of World War II, and touring the sites can be an unforgettable, albeit emotional, experience. From notorious battlefields and concentration camps to poignant memorials, here are some of the most significant WWII sites across Europe.
France
The Normandy coast witnessed the largest seaborne military operation in history when US troops stormed Omaha Beach on D-Day, June 6, 1944. Today visitors can pay their respects at the Normandy American Cemetery and Memorial and the Caen Memorial (Mémorial de Caen), dedicated to the Allied forces who lost their lives helping to liberate the citizens of France. Other notable sites in the area include the Sainte-Mère Church and Airborne Museum, site of a huge paratrooper operation, and Pointe du Hoc, a German battery also stormed by US soldiers on D-Day.
Poland
Poland was home to two of the Third Reich's most notorious and tragic concentration and extermination camps, Auschwitz I and Auschwitz II-Birkenau. The Auschwitz-Birkenau Memorial and Museum occupies the former grounds, where visitors can enter the camp's prisoner barracks and gas chambers, climb the watchtowers where Nazi officers once stood, and watch footage from the camp's liberation.
Germany
Germany stood at the center of World War II in Europe, and today numerous sites remain and memorialize lives lost. Berlin-based travelers can explore Sachsenhausen, one of the first Nazi concentration camps established during the war, while those in Munich can tour the somber Dachau Concentration Camp Memorial Site on a half-day trip. As the capital city of Hitler's Germany, Berlin has many significant sites within the city limits, including Nazi bunkers, resistance monuments, anti-aircraft installations, and the Neue Synagogue in the former Jewish quarter.
Czech Republic
As a Nazi-occupied city, Prague has plenty of World War II history to explore. Walking tours of the historic city visit buildings that the Nazis and the KGB used, as well as sites of protests and uprisings like Wenceslas Square and National Avenue. Outside the city, the Terezin Concentration Camp stands as a memorial to the largest concentration camp in the Czech Republic.
Netherlands
One of the most famous figures from World War II was a young girl whose story of hiding in an annex in Amsterdam has captivated readers ever since its publication in 1947. The Anne Frank House pays tribute to the wartime diarist while giving visitors a glimpse into her life inside the Secret Annex.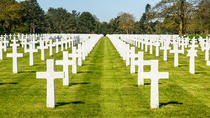 1792 Reviews
Take a poignant, memorable day trip from Paris to visit the Normandy battlefields and landing beaches of World War II. You'll visit famous wartime sites and ... Read more
Location: Paris, France
Duration: 14 hours (approx.)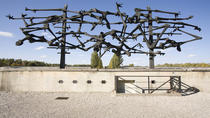 2143 Reviews
Venture out of Munich by local transport for a comprehensive tour through Dachau Concentration Camp Memorial Site. An authorized guide will share important ... Read more
Location: Munich, Germany
Duration: 5 hours (approx.)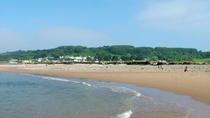 524 Reviews
Visit the American D-Day sites where the greatest amphibious landing in history took place during World War II, on this 9-hour Normandy Battlefields Tour from ... Read more
Location: Bayeux, France
Duration: Varies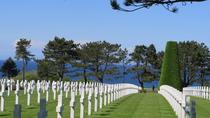 138 Reviews
Spend a day away from Paris and visit the Normandy beaches where thousands of the Allied Powers' troops landed on D-Day to reclaim France during World War II. ... Read more
Location: Paris, France
Duration: 14 hours (approx.)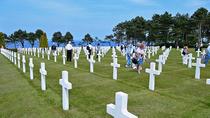 117 Reviews
Spend two days exploring France's Normandy and Brittany regions on this tour from Paris with an overnight stay in Caen. Visit the beautiful historic cities of ... Read more
Location: Paris, France
Duration: 2 days (approx.)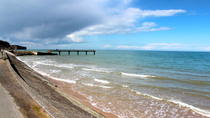 786 Reviews
Pay tribute to the soldiers who fought on Normandy's World War II beaches on this afternoon tour to Omaha Beach and Pointe du Hoc from Bayeux. Visit famous ... Read more
Location: Bayeux, France
Duration: 5 hours (approx.)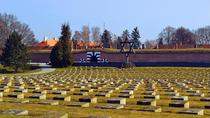 628 Reviews
Embark on an educational and historical experience at Terezin Concentration Camp on this coach tour from Prague. After being turned into a Jewish ghetto during ... Read more
Location: Prague, Czech Republic
Duration: 6 hours (approx.)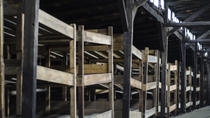 1367 Reviews
Take a sobering tour of the World War II Auschwitz-Birkenau complex on a 7-hour trip from Krakow. Travel by coach to the UNESCO World Heritage compound and ... Read more
Location: Krakow, Poland
Duration: 7 hours (approx.)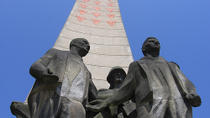 378 Reviews
Tour Sachsenhausen, one of the first concentration camps established by the Third Reich, on a full-day trip from Berlin. An expert historian guide provides ... Read more
Location: Berlin, Germany
Duration: 6 hours (approx.)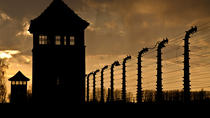 809 Reviews
This Krakow Super Saver combines two tours over two days at a discounted price. On the first day explore Auschwitz-Birkenau, the former Nazi concentration camp ... Read more
Location: Krakow, Poland
Duration: 11 hours (approx.)