Prepare yourself for a sobering journey through history, as you take in the notorious battlefields, shocking concentration camps and poignant memorials of World War II. Much of Europe's history has been sculpted by the harrowing events of WWII and while touring some of the sites can be an emotional experience. The sites serve as an important reminder of events that occurred, as well as a moving tribute to those who lost their lives on both sides of the war.
Visitors can explore the legendary sites of the D-Day Allied invasion, walking the landing
beaches and battlefields of Normandy
, including Utah Beach,
Omaha Beach
and Sword Beach, where over 16,000 paratroopers famously landed on June 5th and 6th in 1944. The shocking truths of the Holocaust are unveiled at the Terezin Memorial,
Sachsenhausen Concentration Camp
,
Dachau Concentration Camp
and inside the haunting gates of
Auschwitz
- sites that have been preserved in somber remembrance. Whether you lost family members in the war or simply have an interest in the most significant event of recent European history, it's impossible not to be moved by the abundance of battle sites, memorials and war cemeteries found in all corners of the continent.
1773 Reviews
Take a poignant, memorable day trip from Paris to visit the Normandy battlefields and landing beaches of World War II. You'll visit famous wartime sites and ... Read more
Location: Paris, France
Duration: 14 hours (approx.)
800 Reviews
This Krakow Super Saver combines two tours over two days at a discounted price. On the first day explore Auschwitz-Birkenau, the former Nazi concentration camp ... Read more
Location: Krakow, Poland
Duration: 11 hours (approx)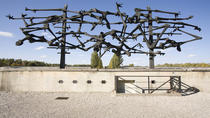 2120 Reviews
Venture out of Munich by local transport for a comprehensive tour through Dachau Concentration Camp Memorial Site. An authorized guide will share important ... Read more
Location: Munich, Germany
Duration: 5 hours (approx.)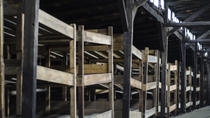 1356 Reviews
Take a sobering tour of the World War II Auschwitz-Birkenau complex on a 7-hour trip from Krakow. Travel by coach to the UNESCO World Heritage compound and ... Read more
Location: Krakow, Poland
Duration: 7 hours (approx.)
117 Reviews
Spend two days exploring France's Normandy and Brittany regions on this tour from Paris with an overnight stay in Caen. Visit the beautiful historic cities of ... Read more
Location: Paris, France
Duration: 2 days (approx.)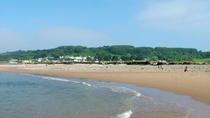 520 Reviews
Visit the American D-Day sites where the greatest amphibious landing in history took place during World War II, on this 9-hour Normandy Battlefields Tour from ... Read more
Location: Bayeux, France
Duration: Varies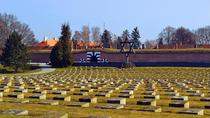 617 Reviews
Embark on an educational and historical experience at Terezin Concentration Camp on this coach tour from Prague. After being turned into a Jewish ghetto during ... Read more
Location: Prague, Czech Republic
Duration: 6 hours (approx.)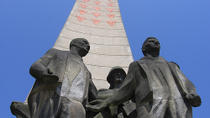 360 Reviews
Tour Sachsenhausen, one of the first concentration camps established by the Third Reich, on a full-day trip from Berlin. An expert historian guide provides ... Read more
Location: Berlin, Germany
Duration: 6 hours (approx.)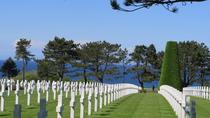 135 Reviews
Spend a day away from Paris and visit the Normandy beaches where thousands of the Allied Powers' troops landed on D-Day to reclaim France during World War II. ... Read more
Location: Paris, France
Duration: 14 hours (approx.)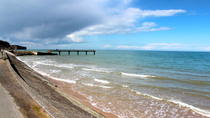 780 Reviews
Pay tribute to the soldiers who fought on Normandy's World War II beaches on this afternoon tour to Omaha Beach and Pointe du Hoc from Bayeux. Visit famous ... Read more
Location: Bayeux, France
Duration: 5 hours (approx.)