Everglades National Park is one of the most unique habitats in the world, with fresh and saltwater co-mingling and most of the land submerged under water for most of the year. As a result, wildlife such as deer, alligators and other reptiles, and a wide variety of bird life have learned to adapt. Most visitors to the Everglades are hoping to see an alligator close up—but not too close—and there are many opportunities to view the native inhabitants of the Everglades, depending on your favored mode of locomotion.

For paddlers, the 99-mile (159 km) Wilderness Waterway is a canoeist or kayaker's Route 65, winding through shallow flats, tangles of mangroves or melancholy bays—a feast for the eyes and senses. Dolphins, manatees and yes, gators and crocodiles, will be your traveling companions (Everglades National Park is one of the few places in the world where alligators and crocodiles coexist). Of course, if you're looking for a shorter excursion, there are plenty of other routes to explore.  

Bicyclers will enjoy the Shark Valley Tram Road, a 15-mile paved road that offers multiple opportunities to spot deer, herons, turtles and alligators. Hikers and walkers looking for a scenic stroll will want to check out the Anhinga Trail, a half-mile (.8 km) trail in the Pine Island Trails group, for maximum wildlife viewing. The Loop Road is an excellent option for those who wish to view the denizens of the Everglades from the safety of their automobile.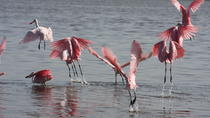 64 Reviews
Spend a full day exploring the wilderness of the Everglades on this adventure from the Greater Fort Myers/Naples area. With your naturalist guide, take an ... Read more
Location: Fort Myers, Florida
Duration: 9 hours 30 minutes (approx.)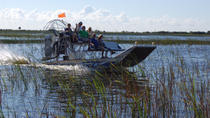 76 Reviews
For a truly special Florida Everglades airboat tour, splash out on a private airboat ride at Sawgrass Recreation Park. You'll see Florida gators and other ... Read more
Location: Fort Lauderdale, Florida
Duration: 2 - 4 hours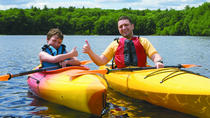 9 Reviews
Take a scenic 1.5-hour drive south of Fort Myers where you can boat, hike and kayak through the beautiful Florida Everglades on this exciting eco-adventure! ... Read more
Location: Everglades, Florida
Duration: 3 hours 30 minutes (approx.)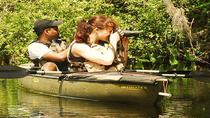 5 Reviews
Take a scenic 1.5-hour drive south of Fort Myers for an unforgettable kayak eco-tour through the Florida Everglades' mangrove tunnels. This area of the ... Read more
Location: Everglades, Florida
Duration: 3 hours 30 minutes (approx.)
113 Reviews
On this tour from Orlando, take a narrated boat cruise on the Crystal River to snorkel and swim with manatees -- the gentle giants of the Florida Everglades. ... Read more
Location: Orlando, Florida
Duration: 12 hours (approx.)
65 Reviews
Explore the natural side of Florida and experience its peaceful beauty on an adventure through the Florida Everglades. This ultimate Florida experience ... Read more
Location: Orlando, Florida
Duration: 30 minutes or 1 hour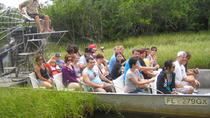 107 Reviews
Enjoy an exciting Florida Everglades airboat adventure on this tour from Fort Lauderdale to Everglades Holiday Park. Your expert guide will navigate you ... Read more
Location: Fort Lauderdale, Florida
Duration: 4 to 5 hours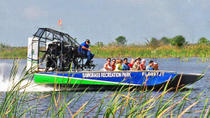 99 Reviews
Hold on tight for the most popular Florida Everglades airboat ride, at Sawgrass Recreation Park! An exhilarating airboat tour is the perfect introduction to ... Read more
Location: Fort Lauderdale, Florida
Duration: 2 - 4 hours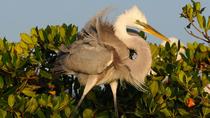 6 Reviews
Located 1.5 hours south of Fort Myers is the incredible Everglades National Park. On this small-group wildlife expedition, take a leisurely boat ride through ... Read more
Location: Everglades, Florida
Duration: 3 hours 30 minutes (approx.)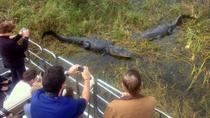 37 Reviews
Experience Florida's natural theme park on a 30-minute airboat tour through the Florida Everglades. Get up close to gators, birds and lush vegetation while ... Read more
Location: Orlando, Florida
Duration: 4 hours (approx.)