Located 198 miles (319 kilometers) from Fairbanks on the Dalton Highway, the Arctic Circle is a worthwhile day or weekend trip. The best way to enjoy the journey is through a tour to make sure you're getting the most out of your visit. After getting picked up, you'll travel down the famous Dalton Highway, which you may recognize from the show Ice Road Truckers.

When crossing the Yukon River, be on the lookout for wildlife like black bears, brown bears, moose, wolves, otters, Arctic foxes, golden eagles and more. Once at the Arctic Circle, you'll be immersed in raw beauty and authentic culture of the indigenous Eskimo people who've lived here for more than 9,000 years.

The Article Circle is Earth's northernmost circle of latitude, so depending on whether you visit in summer or winter you'll experience 24 hours of lightness or darkness.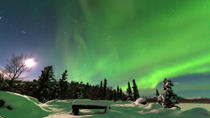 22 Reviews
Travel along one of the world's most isolated roads from Fairbanks to the Arctic Circle on this memorable 14-hour tour through the Alaskan wilderness. In the ... Read more
Location: Fairbanks, Alaska
Duration: 14 hours (approx.)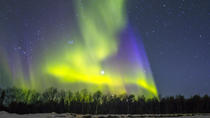 19 Reviews
Discover the ethereal beauty of Alaska's famous celestial display, impressive ice sculptures and the state's ancient healing waters on an evening trip from ... Read more
Location: Fairbanks, Alaska
Duration: 11 hours (approx.)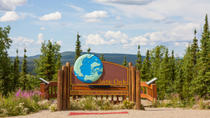 53 Reviews
Journey to the Arctic Circle from Fairbanks for a first-hand experience of the Earth's northernmost circle of latitude. Here, in the summer and winter, the sky ... Read more
Location: Fairbanks, Alaska
Duration: 12 hours 30 minutes (approx.)