Fiordland is picture postcard New Zealand: all soaring mountains, rugged landscapes and stunning lakes. Within Fiordland you will find some of New Zealand's finest attractions like the fiord hewn sounds, including the popular and impressive Milford Sound and the less accessible, but breathtaking, Doubtful Sound.
This is some of the most dramatic landscape in New Zealand and since  it is almost uninhabited by humans, the area is a haven for wildlife. The mountains house forest birds while the lakes and sounds are home to penguins, seals, sea lions, dolphins and the occasional whale.
There are many great walks in the area; the best-known is the Milford Walk which takes you, over four days, from the head of Lake Te Anau to Milford Sound. Other walks include the Routeburn and Keplar tracks. Other activities include fishing, kayaking, diving and horse riding.
Practical Info
Fiordland is the southwest corner of New Zealand's South Island. The jumping off points for exploring are usually the townships of Te Anau and Manapouri. The nearest big cities are Queenstown and Invercargill.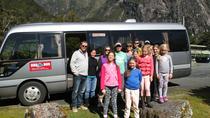 23 Reviews
Milford Sound is arguably the most scenic destination in New Zealand. Located in 3 million acres of the Fiordland National Park, Milford Sound is a must-see ... Read more
Location: Te Anau, New Zealand
Duration: 9 hours (approx.)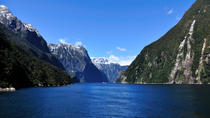 175 Reviews
Discover Milford Sound on a full-day trip from Queenstown. You'll travel through beautiful Fiordland in a luxury coach with panoramic windows and take an ... Read more
Location: Queenstown, New Zealand
Duration: 12 hours 30 minutes (approx.)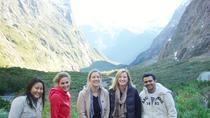 168 Reviews
Milford Sound is arguably the most scenic destination in New Zealand, a must-see for any traveler. This is a small group tour for travelers seeking a ... Read more
Location: Queenstown, New Zealand
Duration: 13 hours (approx.)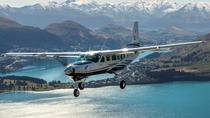 8 Reviews
See Milford Sound by air and water on a half-day tour from Queenstown that includes a round-trip flight and a boat tour through the sound. Save time and enjoy ... Read more
Location: Milford Sound, New Zealand
Duration: 4 hours 30 minutes (approx.)
1 Review
For the most engaging way to experience the riches of Fiordland National Park. This tour includes three modes of transport on land, sea and in the air ... Read more
Location: Queenstown, New Zealand
Duration: 9 hours (approx.)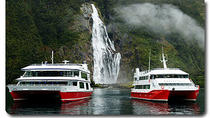 97 Reviews
Towering peaks and cascading waterfalls - this has to be the spectacular Milford Sound. Described as the 'Eighth Natural Wonder of the World', this cruise will ... Read more
Location: Milford Sound, New Zealand
Duration: 1 hour and 45 minutes
For the most engaging way to experience the riches of Fiordland National Park. This tour includes three modes of transport land, sea and air making this the ... Read more
Location: Queenstown, New Zealand
Duration: 10 hours (approx.)
Fly across the magnificent Southern Alps by plane as you make your way to Fiordland National Park. Cruise through Milford Sound, viewing cascading waterfalls, ... Read more
Location: Queenstown, New Zealand
Duration: 5 hours (approx.)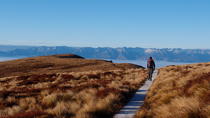 Experience Fiordland from every angle with an action-packed day of trout fishing, jet boating, hiking and a scenic helicopter flight. With this package, ... Read more
Location: Te Anau, New Zealand
Duration: 8 hours (approx.)
1 Review
Join this tour for an elegant cruise on the historic motor yacht "Faith" on Lake Te Anau. This relaxed 3-hour experience includes a guided walk in the ... Read more
Location: Te Anau, New Zealand
Duration: 3 hours (approx.)