With many of World War I's violent battles being fought around Ypres, the Flanders region of north Belgium is home to some of Europe's most important historic sites of the Great War. Among the 185 WWI military cemeteries, here are a number of the most important battle sites in Flanders.
First Battle of Ypres
The First Battle of Ypres raged from October 19 to November 22, 1914, on the Ypres Salient, and saw Allied forces locked in combat with German soldiers along the Western Front—from Arras in France to Nieuport on the Belgian shores. During the battle, both sides struggled to beat the other to reach the coastline north of their rivals, and the fight spilled over into the Battle of the Yser.
Battle of Passchendaele
Also known as the Third Battle of Ypres, the Battle of Passchendaele spanned from July to November 1917. During the fight, Allied soldiers clashed with German Empire forces over control of the high ground to the south and east of the Belgian city of Ypres. Passchendaele itself lies on a ridge just to the east of Ypres—ground that had proved pivotal in the German 4th Army's rail supply chain.
Battle of Messines
From early to mid-June 1917, General Sir Herbert Plumer of the British Second Army led his forces in what was to become known as the Battle of Messines. The goal was to forge German generals to move soldiers from Arras and Aigne to Flanders Fields, and in doing so, relieve beleaguered French forces on the Aisne front.
Battle of Lys
The Battle of Lys—otherwise recorded as the Lys Offensive or the Fourth Battle of Ypres—took place from April 7 to April 29, 1918. German forces orchestrated the battle with the aim of pushing back British forces to the shoreline and capturing Ypres once and for all.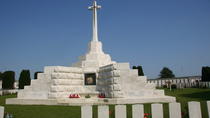 204 Reviews
Follow the trail of World War I soldiers on this poignant full-day tour of the Flanders battlefields from Brussels. Focusing on the tributes that pepper the ... Read more
Location: Brussels, Belgium
Duration: 13 hours (approx.)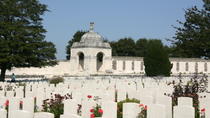 126 Reviews
Explore Flanders' World War I battlefields on a full-day tour from Bruges, following in the footsteps of soldiers from around the world. With an expert guide ... Read more
Location: Bruges, Belgium
Duration: 11 hours (approx.)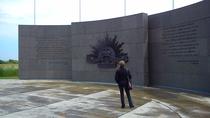 The first day you will stand in Fromelles, visit the museum and the Pheasant Wood cemetery, go to VC Corner Cemetery and the Australian Memorial Park. You will ... Read more
Location: Bruges, Belgium
Duration: 2 days (approx.)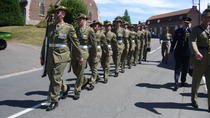 1 Review
You will stand in the footsteps of the Australian soldiers in Fromelles, Ploegsteert and Messines. You will see some of the mine craters laid by the 1st ... Read more
Location: Bruges, Belgium
Duration: 12 hours (approx.)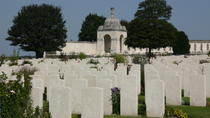 7 Reviews
To mark the 100th anniversary of the beginning of World War I and the 100th anniversary of the battle of Passchendaele (1917), take this profoundly moving ... Read more
Location: Brussels, Belgium
Duration: 13 hours (approx.)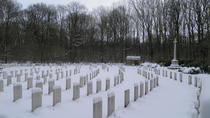 Stand on Messines ridge where the New Zealand Corps launched the attack after the explosion of the 19 mines. You will visit Passendale, Tyne Cot Cemetery, ... Read more
Location: Ghent, Belgium
Duration: 11 hours (approx.)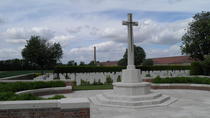 Stand in the tunnels where Canadian troops stood before the assault on Vimy Ridge and visit the Canadian and German trenches. You will see the scattered ... Read more
Location: Bruges, Belgium
Duration: 8 hours (approx.)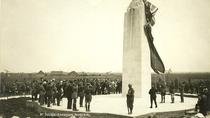 1 Review
Stand in the tunnels in Vimy, walk in the trenches where Canadian troops stood in April 1917. See the CWGC's largest cemetery in Europe, come to see the ... Read more
Location: Bruges, Belgium
Duration: 10 hours (approx.)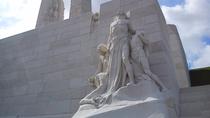 The first day you will stand at Tyne Cot Military Cemetery, Passendale, Crest Farm, Essex Farm and at the Menin Gate. The second day you will stand in the ... Read more
Location: Bruges, Belgium
Duration: 2 days (approx.)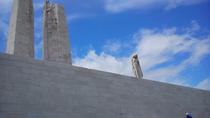 1 Review
Stand in the tunnels where Canadian troops stood before the assault on Vimy Ridge and visit the Canadian and German trenches. You will see the scattered ... Read more
Location: Ypres, Belgium
Duration: 9 hours (approx.)