Piazza di Santa Maria Novella Tours
At first just a busy square and basilica in the middle of Florence, at a closer glance the church and museum reveals much about the city. It was decreed to the Dominicans in 1287 by the Florentine Republic, to decorate as the new church was being built on site. The piazza quickly became a popular public gathering place, home to artists, theater, festivals, tournaments, and more. It later became the sight of the carriage race, or Giambologna show, which took place between the basilica and the Hospital of San Paulo.
Today the piazza remains central to Florentine life. It faces the intricately designed green and white marble facade of the basilica, which was built in the 13th and 15th centuries and is considered a masterpiece of Renaissance art. As it was recently renovated and surrounded with hotels and restaurants, it is popular with visitors as well — particularly at night when the square is spectacularly lit up.
Practical Info
The Piazza di Santa Maria Novella sits in the historic center of Florence, right next to the main train station that shares its name.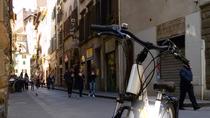 Hop on an electric bike and explore the city of Florence on this private 2-hour biking tour for your group. Follow your guide cycling through the streets, ... Read more
Location: Florence, Italy
Duration: 2 hours (approx.)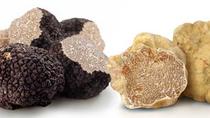 1 Review
Florence is a foodie paradise, with restaurants and shops celebrating the bounty of the Tuscan countryside with dishes and products showcasing truffles, ... Read more
Location: Florence, Italy
Duration: 4 hours (approx.)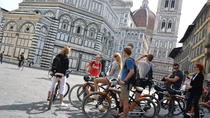 3 Reviews
Our Guided Bike Tour is the most appropriate to visit the entire historical center of Florence in less time then simply walking.
Location: Florence, Italy
Duration: 3 hours (approx.)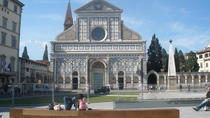 It is 3 hour tour of history and interesting facts about the very special place in Florence - Santa Maria Novella church and square, which was ... Read more
Location: Florence, Italy
Duration: 3 hours (approx.)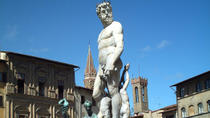 25 Reviews
Accompanied by your own private guide, you'll relish personalized attention on your day tour of Florence.
Location: Florence, Italy
Duration: 3 hours (approx.)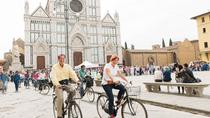 2 Reviews
A small group, fun introductory Florence bike tour to discover the most important locations in town and to enjoy a tasty introduction to delicious Tuscan ... Read more
Location: Florence, Italy
Duration: 3 hours (approx.)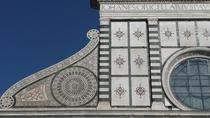 Private walking tour to Santa Maria Novella square with the possibility, upon your request, to visit one of the most important churches of Florence. You will ... Read more
Location: Florence, Italy
Duration: 2 to 3 hrs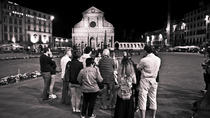 15 Reviews
Get beneath the skin of Florence and explore its ghosts and curiosities by night. Hear historical anecdotes and stories that you won't find in any guidebook. ... Read more
Location: Florence, Italy
Duration: 2 hours (approx.)