Italians are known for their food, and each province has its specialties. But Florence is widely hailed for its Tuscan-style cuisine, seemingly sent from Heaven itself. And while eating out is a singular pleasure, it can get expensive and leave you with no inkling of the time and preparation put into your dish. Why not play chef, take a class, and find out for yourself what goes into these remarkable meals?
The Italians are borderline fanatics about their passion for cooking, and have been known to argue for eyebrow-raising amounts of time over a decision as seemingly simple as which brand of pasta is best for a Bolognese. What defines these weighty decisions will be made clear to you in a Handmade Pasta Cooking Class, where you'll learn the ancient art as it was meant to be taught.
The marketplace is the first step to any good meal, and so knowing which food and how to select it is as important as cooking it. A guided cooking course and market visit will send you in the right direction, while alternatively, an overall food appreciation course is a good way to know the fruits of well-loved labor.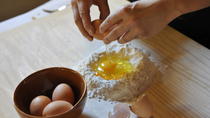 941 Reviews
Indulge your love of Italian food in Tuscany, and enjoy a full-day tour that combines a market visit with a cooking class and 4-course meal with wine! After ... Read more
Location: Florence, Italy
Duration: 7 hours (approx.)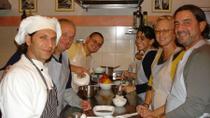 574 Reviews
Make like a real Tuscan cook on this 4.5-hour evening cooking class in a historical palace (palazzo) in Florence. Working in a modern kitchen in the old ... Read more
Location: Florence, Italy
Duration: 4 hours 30 minutes (approx.)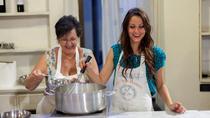 319 Reviews
Combine your love of pizza and gelato (an Italian version of ice cream) with a unique cooking class in beautiful Florence. Learn how to make gelato and cook an ... Read more
Location: Florence, Italy
Duration: 3 hours (approx.)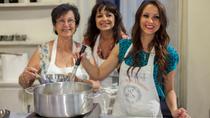 518 Reviews
Learn the art of Tuscan cooking on this 5.5-hour market visit and cooking class in Florence. Led by local chefs, visit Florence's Central Market to choose ... Read more
Location: Florence, Italy
Duration: 5 hours 30 minutes (approx.)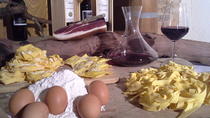 15 Reviews
Let's cook traditional Tuscan dishes together, in a farm surrounded by the vineyards where the famous Chianti wine is produced. The ingredients that we will ... Read more
Location: Florence, Italy
Duration: Flexible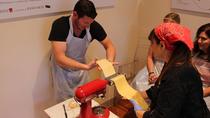 7 Reviews
Experience a customized and hands-on cooking courses with your private local chef in down-town Florence and end your experience with a lunch or dinner ... Read more
Location: Florence, Italy
Duration: Flexible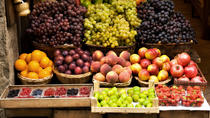 91 Reviews
Cooking enthusiasts and novices alike, learn to prepare a four-course Tuscan banquet during this half day cooking workshop in the heart of Florence. Source ... Read more
Location: Florence, Italy
Duration: 5 hours (approx.)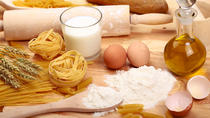 81 Reviews
Follow ancient Italian traditions and learn the art of pasta making on this half day hands-on cooking workshop in Florence. After the hard work is done, toast ... Read more
Location: Florence, Italy
Duration: 3 hours 15 minutes (approx.)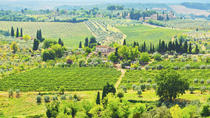 19 Reviews
Create the flavors of Tuscany during a full-day cooking experience from Florence! After shopping for quality ingredients at a Florence farmers market, travel ... Read more
Location: Florence, Italy
Duration: 7 hours (approx.)
1 Review
Savor authentic Italian cuisine with Elisa by joining a cooking class to learn the art of crafting a perfect Italian pasta. This is a making and dining ... Read more
Location: Florence, Italy
Duration: 4 hours (approx.)