So much can be said for Rome, but those who sing the praises of its cobbled alleyways, ancient aqueducts, and bustling air of Italian
joie-de-vivre
can only help but fall in love with its sister, Florence. Here are the best ways to spend three days in this beautiful city.

Day 1: Get Oriented
The cultural and historical impact of Florence is overwhelming. Cradle of the Renaissance and home of Machiavelli, Michelangelo, and the Medici, the city seems unfairly blessed with art, culture, and history. It is understandable then, that the labyrinthine alleyways get confusing. Orient yourself with a tour, either by bike, Segway, or hop-on, hop-off bus. In the evening, be sure to try some of the delicious local Italian fare in the grand Piazza della Repubblica.

Day 2: Art and Culture of Florence
The Uffizi and Accademia galleries are world famous for their prisons (yes, prisons) and for housing numerous famous Michelangelos and masters of the 14th and 15th century Florentines, so consider starting your day off there. Then take a walk into behind-the-scenes Florence on a tour of the Vasari Corridor, which will lead you on to Piazza Santa Maria Novella and its magnificent Dominican church. See Brunellechi's famous crucifix and Masaccio's Trinity, Palazzo Davanzati, Ponte Vecchio, and Dante's house before wrapping up your evening with some leisurely shopping.
Day 3: Day Trips from Florence
Florence has many wonders to behold, but the legendary Tuscan countryside is a wonder in and of itself. Easily accessible from the city, the town of Pisa lies a scenic 63 miles (102 km) west, and a half-day is all you'll need to see its famous Leaning Tower. In the afternoon, sample some of the region's superb Chianti.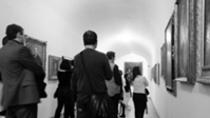 550 Reviews
With limited time in Florence, avoid the crowds and take a 3-hour walking tour through the Uffizi Gallery with priority entrance. See masterpieces from ... Read more
Location: Florence, Italy
Duration: Standard Tour: 3 hours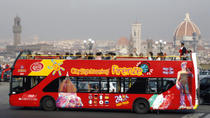 1399 Reviews
There is no better way to see Florence than on this hop-on and hop-off double-decker bus. Stops along the tour route include the Cathedral, Santa Croce, San ... Read more
Location: Florence, Italy
Duration: 1, 2 or 3 days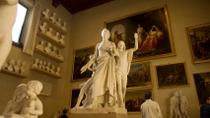 683 Reviews
Skip the line with a fast-track entrance ticket and head inside Accademia Gallery (Galleria dell'Accademia) in Florence to explore independently. Home to the ... Read more
Location: Florence, Italy
Duration: Varies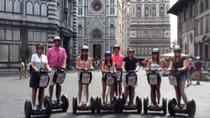 266 Reviews
Glide through the streets of Florence on the coolest ride of the 21st century - a Segway! You'll have the time of your life while discovering the many wonders ... Read more
Location: Florence, Italy
Duration: 3 hours (approx.)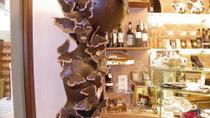 65 Reviews
Pamper your palate on a 2.5-hour gourmet food tour of Florence! While exploring the pretty city with a local guide – passionate about Tuscan cuisine – sample ... Read more
Location: Florence, Italy
Duration: 2 hours 30 minutes (approx.)
184 Reviews
Experience an authentic Italian evening in Florence, and enjoy a Tuscan meal followed by a concert! Taking place at an ambient restaurant in the charming ... Read more
Location: Florence, Italy
Duration: Concert 3 hours and Opera 3.5 hours (approx)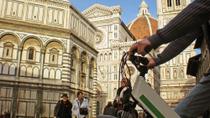 86 Reviews
Explore Florence and the Tuscan hill town of Fiesole with little effort and lots of fun on this 4-hour electric bike tour, led by a local host. Safe to ride, ... Read more
Location: Florence, Italy
Duration: 4 hours (approx.)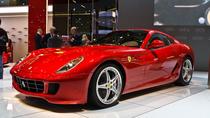 29 Reviews
Combine luxury cars and gourmet food on an action-packed day trip to the Emilia-Romagna region from Florence! After ogling sleek Ferraris and sports-car ... Read more
Location: Florence, Italy
Duration: 11 hours (approx.)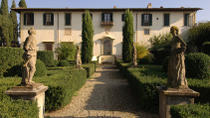 35 Reviews
Escape the hustle and bustle of Florence and get a taste for the Tuscan countryside on this 3.5-hour wine tasting and dining experience at a 17th-century ... Read more
Location: Florence, Italy
Duration: 3 hours 30 minutes (approx.)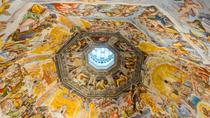 97 Reviews
Follow the trail of Dan Brown's 2013 'Inferno' novel on a half-day walking tour, led by an expert local guide! The international bestseller, based on Dante ... Read more
Location: Florence, Italy
Duration: Varies