No matter where you go in Italy, you're sure to encounter fabulous meals about which you may literally write home. Florence, Tuscany's historic capital, however, offers its own creative ways to please your taste buds that will have you talking for years to come.
The famous outdoor San Lorenzo Market (otherwise known as Mercato Centrale) may seem like an unlikely tourist attraction, but it is the perfect place to pick up either a few souvenirs or fixings for a picnic. The market is full of locals doing their own shopping, as well as vendors who are happy to help out a tourist looking for the perfect local cheese to pair with nice Chianti. This area is near the leather market and the Basilica of San Lorenzo, so it's easy an easy stop to make when you're out exploring. If a DIY spin through a Florentine market doesn't sound appealing, then consider a guided walking tour through the market, where you'll pick up shopping tips from a local expert.
Take your vacation to the next level with local food expertise and a cooking class, too. You can take a
small-group Italian cooking class in Florence
in a private home, where you'll make a four-course Tuscan meal from the ingredients you pick up – with your chef and teacher – at the San Lorenzo Market. For an even more exclusive experience, sign up for a VIP cooking class in a noble villa and a farmers' market tour with one of the best chefs in Florence. If you only have a half-day to spare, you can still get some useful cooking tips with a
cooking class to learn how to make gelato and pizza
. There's nothing quite like savoring your own culinary creations in the country where they were born.
Perhaps you're more enthusiastic about the dining experience than the cooking? You can take a
small-group Tuscany wine-tasting tour from Florence
that includes visits to two Chianti wineries. You'll sample six wines, enjoy a three-course lunch and explore a quintessentially Tuscan town. You can also book a spot for a special
dinner in the Chianti countryside, which includes stops in Siena and San Gimignano
, where you'll sample some of the region's famous cuisine surrounded by its beautiful scenery.
No matter which food or wine tour you choose, you're sure to savor the meal, the wine and the entire experience.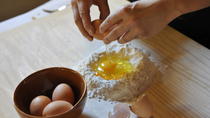 941 Reviews
Indulge your love of Italian food in Tuscany, and enjoy a full-day tour that combines a market visit with a cooking class and 4-course meal with wine! After ... Read more
Location: Florence, Italy
Duration: 7 hours (approx.)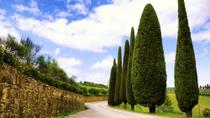 570 Reviews
Treat your taste buds on a full-day Chianti wine and food tour from Florence and sample some of Tuscany's finest wine, cheese, meat, chocolate and more! With a ... Read more
Location: Florence, Italy
Duration: 10 hours (approx.)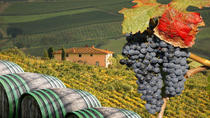 291 Reviews
Combine Tuscan wines with incredible scenery on a 6-hours Tuscany wine-tasting tour from Florence! Led by a sommelier guide, travel by luxury minivan to the ... Read more
Location: Florence, Italy
Duration: 6 hours (approx.)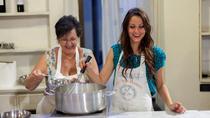 319 Reviews
Combine your love of pizza and gelato (an Italian version of ice cream) with a unique cooking class in beautiful Florence. Learn how to make gelato and cook an ... Read more
Location: Florence, Italy
Duration: 3 hours (approx.)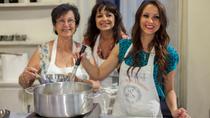 518 Reviews
Learn the art of Tuscan cooking on this 5.5-hour market visit and cooking class in Florence. Led by local chefs, visit Florence's Central Market to choose ... Read more
Location: Florence, Italy
Duration: 5 hours 30 minutes (approx.)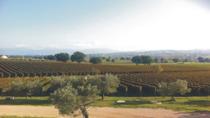 11 Reviews
Private wine tour experience to visit Tuscany's best wineries, to sample top end wines and have an educational and tasty food & wine pairing session to ... Read more
Location: Florence, Italy
Duration: 8 hours (approx.)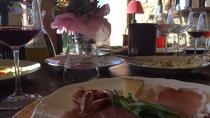 2 Reviews
The most intimate Brunello di Montalcino private wine tour with an expert sommelier to taste top rated Brunello wines, the tour starts either from Florence or ... Read more
Location: Florence, Italy
Duration: 10 hours (approx.)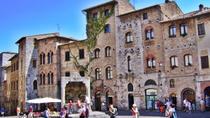 44 Reviews
Head to the Tuscan hills on a day trip from Florence to visit Siena, San Gimignano and, finally, a Chianti winery for dinner! Journey through stretches of ... Read more
Location: Florence, Italy
Duration: 8 hours (approx.)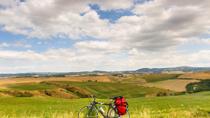 10 Reviews
Cycle into the Tuscan countryside and enjoy a wine and olive oil tasting on this scenic 4-hour morning bike tour from Florence with a guide. Leave Florence by ... Read more
Location: Florence, Italy
Duration: 4 hours (approx.)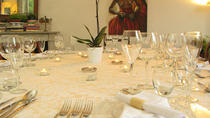 55 Reviews
Spend an evening in a cozy Florentine private home and enjoy an authentic 4-course Tuscan meal, expertly cooked by your friendly chef. Gain insight into ... Read more
Location: Florence, Italy
Duration: 3 hours (approx.)