Not just famous as the home of da Vinci and Michelangelo, Florence also once hosted Galileo Galilei, whose contributions to physics and astronomy changed the world. Here are a few sites in Florence that pay homage to this influential scientist.
Galileo Museum (Museo Galileo)
Dedicated to the life and discoveries of Galileo, this site includes two important early telescopes and other historic scientific tools. Don't miss viewing Galileo's preserved fingers, which have been on display at the museum since 2010.
How to Visit
Take a science tour of Florence to get an in-depth look at the city's scientific history.
Santa Croce Basilica
This Franciscan church is the final resting place of so many important Italian figures that it has earned the nickname "Temple of the Glories of Italy." The tombs of Galileo, Michelangelo, and Dante can be seen here.
How to Visit
A guided tour of the mausoleum includes commentary on the lives of those buried there, as well as a look at the ornate church and its masterful artwork by Giotto, Brunelleschi, and Donatello.
Leaning Tower of Pisa
Galileo hails from Pisa, home of the famous Leaning Tower. It's said that Galileo formed some of his experiments around gravity with plans to drop objects from the tower.
How to Visit
Join a half-day tour of Pisa from Florence and gain priority access to the Leaning Tower.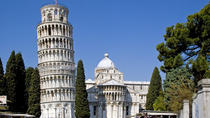 680 Reviews
See the highlights of Pisa on a day trip from Florence, and use a skip-the-line ticket to climb the UNESCO-listed Leaning Tower of Pisa. After traveling ... Read more
Location: Florence, Italy
Duration: 5 hours 30 minutes (approx.)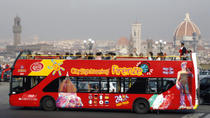 1564 Reviews
There is no better way to see Florence than on this hop-on and hop-off double-decker bus. Stops along the tour route include the Cathedral, Santa Croce, San ... Read more
Location: Florence, Italy
Duration: 3 days (approx.)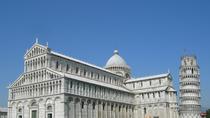 837 Reviews
Discover the delights of Pisa on an afternoon tour from Florence, led by a friendly local guide. After traveling through the gorgeous Tuscan countryside, ... Read more
Location: Florence, Italy
Duration: 6 hours (approx.)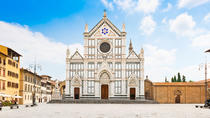 26 Reviews
Your friendly, informative guide will take you on a tour of the most famous Florentine points (Historical centre) of interest.
Location: Florence, Italy
Duration: 6 to 7 hrs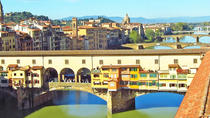 23 Reviews
This 2 hour walking city tour will take you to the highlights of the city of Florence led by a local expert guide. This tour ... Read more
Location: Florence, Italy
Duration: 2 hours (approx.)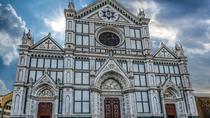 5 Reviews
Enjoy a small group tour (maximum of 15 people) of the Basilica of Santa Croce, known as the Temple of the Glories of Italy. As a mausoleum for important ... Read more
Location: Florence, Italy
Duration: 78 minutes (approx.)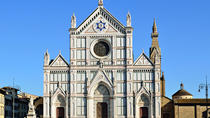 2 Reviews
The invaluable artistic treasures and beautiful Romanesque, Gothic and Renaissance architecture of the spectacular churches of Santa Croce, San Lorenzo and ... Read more
Location: Florence, Italy
Duration: 3 hours (approx.)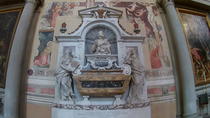 A tour with a sight to Florence and a view up, to the stars! Tour dedicated to honour the father of science from Florence, Galileo Galilei, following the ... Read more
Location: Florence, Italy
Duration: 4 hours (approx.)