Among the many kinds of things we can collect when we travel, some of them are more about checking things off lists than acquiring trinkets. Passport stamps, for instance, or UNESCO World Heritage Sites. If you're someone who "collects" the latter, Italy is the place to go - it has more UNESCO sites than any other country. And in Florence, the entire historic center is under the UNESCO umbrella.

UNESCO named the "Historic Centre of Florence," covering more than 1,200 acres, to its list of World Heritage Sites in 1982. So even though a visit to central Florence means you're technically only checking one item off of UNESCO's list, you can definitely think of it as getting a whole lot of bang for your buck. Let's talk about what's included in that "Historic Centre of Florence" designation.

Starting with Florence's multi-colored Duomo and the piazza in front of it, UNESCO's "Historic Centre" radiates out in all directions to include such attractions as the Uffizi Gallery, the Accademia Gallery, the Bargello Museum, the Palazzo Vecchio, the Piazza della Signoria, the Palazzo Medici-Riccardi, the San Lorenzo Basilica, St. Mark's Museum, the Strozzi Palace, the Basilica of Santa Maria Novella, and the Santa Croce Church. UNESCO's boundaries even stretch across the Arno River into the Oltrarno district, including more attractions - the Pitti Palace, Boboli Gardens, and the Santo Spirito Basilica.

In short, nearly everywhere you're planning to visit during your time in Florence's historic center is considered by UNESCO to be worthy of "world heritage site" designation, from the cobblestones right on up to the top of the historic buildings. UNESCO's own listing says that Florence "rose to economic and cultural pre-eminence under the Medici in the 15th and 16th centuries," so you may want to take a guided tour of Florence that focuses on the Medici influence in the city in order to really get an understanding of just how critical they were to making Florence the world famous destination it is today.
1137 Reviews
Combine two best-selling Florence tours at a discounted price, and enjoy a day of art and sightseeing in the city! This small-group Florence Super Saver ... Read more
Location: Florence, Italy
Duration: 6 hours (approx.)
1867 Reviews
Explore Florence's two must-visit art museums – the Accademia and Uffizi galleries – on this Florence combo tour! Start with a morning skip-the-line access and ... Read more
Location: Florence, Italy
Duration: Varies
1107 Reviews
Explore the Renaissance city of Florence with this half- or full-day sightseeing tour. Choose from a morning or afternoon tour and, with an expert guide, see ... Read more
Location: Florence, Italy
Duration: 3 – 8 hours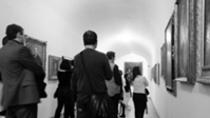 550 Reviews
With limited time in Florence, avoid the crowds and take a 3-hour walking tour through the Uffizi Gallery with priority entrance. See masterpieces from ... Read more
Location: Florence, Italy
Duration: Standard Tour: 3 hours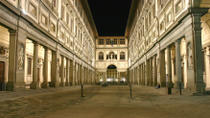 590 Reviews
Skip the line at the Uffizi Gallery in Florence, and explore the impressive art gallery at leisure. The entrance ticket gives access to all of the museum's ... Read more
Location: Florence, Italy
Duration: Varies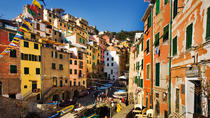 2418 Reviews
Join the only tour that takes you to the Cinque Terre on a one-day hiking trip from Florence. Hiking is the only way to truly experience the magic of the ... Read more
Location: Florence, Italy
Duration: 12 hours 30 minutes (approx.)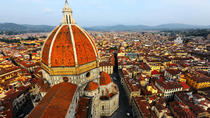 750 Reviews
Take a small group tour of the Accademia Gallery to see Michelangelo's famous statue of David and afterwards enjoy your walking tour of Florence. Numbers are ... Read more
Location: Florence, Italy
Duration: 3 hours (approx.)
135 Reviews
Skip the entrance lines and climb to the top of Brunelleschi's Dome with an expert guide! Majestically dominating the city skyline, the terracotta dome of ... Read more
Location: Florence, Italy
Duration: 2 hours 30 minutes (approx.)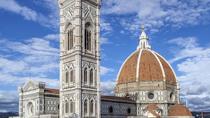 98 Reviews
See the great Renaissance treasures of Florence on this 2.5-hour walking tour. With an expert guide, visit the Piazza della Signoria to gaze at the Palazzo ... Read more
Location: Florence, Italy
Duration: 2 hours 30 minutes (approx.)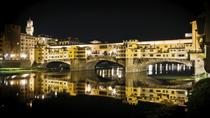 98 Reviews
Discover the sights and stories of medieval Florence – a time of scandal and intrigue – and see the city's showstopping attractions alongside lesser-known ... Read more
Location: Florence, Italy
Duration: 2 hours (approx.)