For centuries, Flores was at the hub of an enormous empire, that of the Maya Itza people. Beginning in about 900 BC (though archaeologists keep pushing that date back, based on architecture uncovered right here), the people of the Petén Lowlands were building fantastic pyramids, temples, fortresses, roads, and cities of incredible technical sophistication. When the rest of the Mayan Empire collapsed, around 900AD, many of these cities continued to thrive.

Flores, then known as Nojpetén (City Island) was the capital of it all, and the ancient roads and paths that connected the empire stretch from the island into all parts of the Petén lowlands. It is still the most convenient base for arranging tours throughout this wondrous world.

The Classic: Tikal

You're here to see Tikal, one of the most important cities of the Mayan world and Central America's premier UNESCO World Heritage Site. Located just 61 kilometers (31 miles) north of Flores, it's easy to visit with a guided tour or independently on public transportation. The enormous site, with its spectacular pyramids and evocative artwork, is well developed, with restaurants, souvenir shops, a museum, and lodging clustered around the entrance. Enjoy.

If you're feeling adventurous, you could combine Tikal with a trip to lesser-known Uaxatún, just 23 kilometers (14 miles) north, or Yaxhá, 30 kilometers (19 miles) southeast of Tikal. Bad roads and inconvenient bus schedules make visiting either site difficult and/or time consuming using public transport, so consider booking a tour or renting your own 4WD vehicle.

The Workout: El Mirador

If you plan your vacations around getting some serious exercise, the five-day trip to magnificent El Mirador, home to one of the world's largest pyramids, is for you.
(Or, better yet, make it a six-day circuit and stop at the even less-visited jungle city Nakbé as well.) It's well worth renting a donkey or two to carry your camping gear along those ancient Mayan roads through the humid jungle.

If you'd like to camp, but consider five days a tag excessive, ask around about shorter hiking tours. The two-day trek to El Zotz and Tika is offered by several outfits.

By Boat: On the Río de la Pasión

One of the Petén's most important trade routes was the Río de la Pasión, a major tributary of the Usumacinta River that connected the Itza Maya to the Gulf of Mexico, Caribbean, Yucatán, and the Nahuatl-speaking people of Central Mexico. The river is lined with little-visited archaeological sites.

While tours can be arranged from Flores, independent travelers can also make their base in the town of Sayaxché, with a couple of rustic ecolodges and plenty of basic lodging. From here, hire boats to some of the most fascinating ruins in the Petén: El Ceibal, known as the "Mayan Art Gallery" for its ornate stellae; Aguateca, with its amazing views; Dos Pilas, Aguateca's ancient ally; and several more. As a bonus, you'll enjoy a scenic float through mangroves and jungle, where you'll likely see monkeys, waterfowl, crocodiles, and other vida silvestre.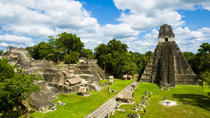 21 Reviews
This full-day tour of Tikal offers the opportunity to see one of Guatemala's most amazing archeological sites. Visit UNESCO World Heritage-listed Tikal ... Read more
Location: Flores, Guatemala
Duration: 8 hours (approx.)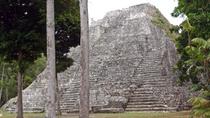 1 Review
The ruins of Yaxha comprise one of the largest Mayan complexes of northern Guatemala. A knowledgeable guide will lead you on a tour of the archeological site, ... Read more
Location: Guatemala City, Guatemala
Duration: 6 hours (approx.)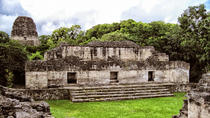 Tikal (or Tik'al, according to the modern Maya spelling) is the biggest archaeological site and ancient urban centers of pre-Columbian Maya civilization. It ... Read more
Location: Flores, Guatemala
Duration: 7 hours (approx.)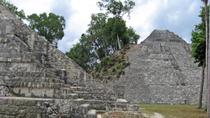 Discover excavated Mayan ruins in UNESCO World Heritage-listed Tikal National Park (Parque Nacional Tikal) and Yaxha on this 2-day tour from Flores. An ... Read more
Location: Flores, Guatemala
Duration: 2 days (approx.)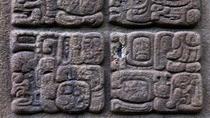 Ceibal, the largest archaeological site in the southwestern Maya Lowlands, was once a center of power for the Mayan civilization. Visit the UNESCO World ... Read more
Location: Flores, Guatemala
Duration: 8 hours (approx.)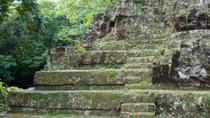 Learn about the Mayan culture at Uaxactun, located at the heart of the Mayan world in north-central Guatemala. Tour the archaeological site with a ... Read more
Location: Flores, Guatemala
Duration: 6 hours (approx.)