While many people think of spring break as a time to party, Florida actually offers many activities that go beyond drinking and clubbing. From eye-opening day trips to iconic national parks to island-hopping excursions, there's much to explore in Florida.
No trip to this sunny location would be complete without hitting the beach. Miami is one of the top spots, home to over 15 beaches. For those wanting to take a swim, 85th Street Beach is a good choice for its uncrowded sugar-white sands. Additionally, South Beach is perfect for people-watching and full of adrenaline junkies trying to a catch a wave. Bill Baggs Cape Florida State Park may have the best beach in Miami, however, as it is a prime spot for watching the sunset, hiking, kayaking, fishing, cycling and bird-watching. If you're in Orlando, Clearwater Beach makes a good day trip location with its many tour add-on possibilities. And of course, Key West offers beautiful stretches of sand, as well as the perfect spot for fishing, snorkeling and catching a glimpse of dolphins in the open waters.
Those in Tampa will enjoy the destination's many nature experiences. Hop on a dolphin cruise, catch the animal shows at Busch Gardens or feed bobcats and tigers at Big Cat Rescue. Nearby, spring breakers can enjoy the weather by taking a nature tour by Segway in St Petersburg, boarding a cruise in Tampa Bay or visiting the Sunken Gardens.
Partaking in an island-hopping tour can really help your spring break feel like a vacation in paradise, not to mention the fact that you'll visit more than one Florida hot spot. These six-hour excursions depart from Miami, visit three idyllic islands and include plenty of time to sunbathe, snorkel and swim.
For those wanting to escape the spring break sun, Florida is home to a number of interesting indoor attractions. One example is Kennedy Space Center, the only spot in the country from which humans have been launched into space. Along with interesting exhibits, shuttles and an IMAX movie theater, visitors can also experience the thrill of flying into space with the Shuttle Launch Simulator. Another great indoor spot to see is the Ernest Hemingway Home and Museum, which can be visited from Key West. While Hemingway lived here from 1931 to 1939, today it is an institution that gives visitors the chance to learn about the iconic author. Interested in marine life? The Florida Aquarium in Tampa boasts 20,000 species of marine flora and fauna within 200,000 square feet (23,000 square meters) and the chance to dive with sharks.
And of course, you can't go wrong with Orlando's Disney theme parks. With so much to do and see (Walt Disney World covers twice as much ground as Manhattan in New York City), you'll enjoy rides, games, wildlife, live entertainment, restaurants and a healthy dose of fantasy, magic and storytelling.
474 Reviews
Take a virtual flight to the moon and back at one of Florida's best attractions! On this full-day Kennedy Space Center tour from Orlando, tour the NASA ... Read more
Location: Orlando, Florida
Duration: 11 hours (approx.)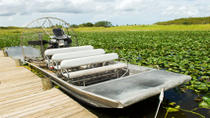 271 Reviews
Visit the Everglades National Park and Biscayne Bay Boat Tour all in one day!
Location: Miami, Florida
Duration: 6 hours (approx.)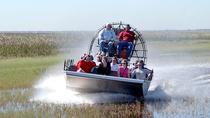 188 Reviews
Experience the spills and thrills of space travel plus the wild beauty of the Everglades on this fun-filled combo day trip from Orlando! Discover ... Read more
Location: Orlando, Florida
Duration: 11 hours (approx.)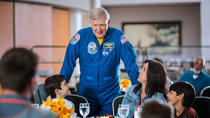 79 Reviews
Explore the universe at Kennedy Space Center on this day trip from Orlando. Enjoy unlimited access to many Visitor Complex exhibits such as IMAX films, Rocket ... Read more
Location: Orlando, Florida
Duration: 11 hours (approx.)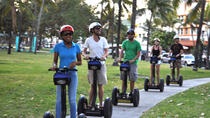 37 Reviews
This Segway tour is a fun, leisurely way to see Miami. Choose from two itineraries to explore the vibrant Art Deco District and glamorous South Beach or the ... Read more
Location: Miami, Florida
Duration: 2 hours 30 minutes (approx.)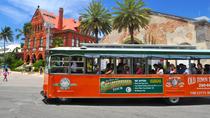 118 Reviews
The hop-on hop-off trolley tour of Key West is a fantastic way to explore this historic island. Sit back and relax while your expert tour guide turns back the ... Read more
Location: Key West, Florida
Duration: Varies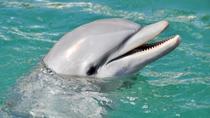 64 Reviews
The Florida Aquarium in Tampa Bay is offering cruises aboard a 72-foot, 130-passenger catamaran, officially named Bay Spirit II. The Aquarium has partnered ... Read more
Location: Tampa, Florida
Duration: 75 minutes (approx.)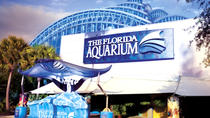 14 Reviews
Your visit to Tampa Bay isn't complete without exploring the one Bay Area attraction that opens a window to the side of Florida that few ever get to see. The ... Read more
Location: Tampa, Florida
Duration: 1 day (approx.)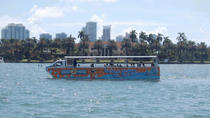 113 Reviews
The Miami Duck Tour departs from the heart of South Beach, the amphibious vehicles provide a once in a lifetime journey of the famous Miami landmarks before a ... Read more
Location: Miami, Florida
Duration: 90 minutes (approx.)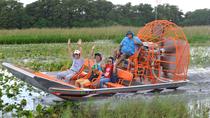 32 Reviews
Take a wild ride in an airboat to discover the Florida wetlands south of Orlando. Keep your eyes open during your exciting ride through the wetlands, you never ... Read more
Location: Orlando, Florida
Duration: 60 minutes (approx.)