Beginning from the beach, Las Olas Boulevard is a main thoroughfare of the Fort Lauderdale with numerous upscale shops, restaurants, and galleries. Lined beautifully with tall palm trees, it's a beautiful hotspot of activity both by day and night. The ten main blocks that run from the ocean through to the city are well decorated with antique lamp posts, olive trees (with twinkling lights at night,) and Mediterranean style architecture. Many of the area's best restaurants are located here, several offering al fresco dining as a way to take in the fresh air.
Shoppers can find more than 65 retail stores along the boulevard, while art lovers can enjoy the many museums and galleries. Nightlife comes to life every evening as well, when bars and restaurants become especially lively. Those looking for a scenic stroll would do well to walk along the eastern side of the boulevard, which is lined with canals and some of the area's most beautiful homes.
Practical Info
Las Olas Boulevard connects downtown Fort Lauderdale (from Andrews Avenue) to the beach and A14. From I-95 the exit to take is Broward Boulevard. Parking is readily available both on the street and in nearby lots.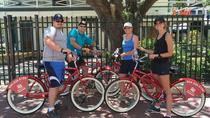 2 Reviews
An experience unlike any other in Fort Lauderdale, this 2-hour classic bike tour is the most leisurely you will find, and covers Fort Lauderdale's downtown ... Read more
Location: Fort Lauderdale, Florida
Duration: 2 hours (approx.)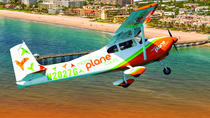 Catch one of Florida's legendary views and sunsets aboard a private plane. Embark on a 60-minute twilight air tour from Fort Lauderdale to Miami Beach and ... Read more
Location: Pembroke Pines, Florida
Duration: 65 minutes (approx.)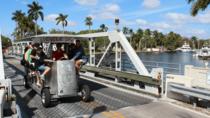 Experience Fort Lauderdale in style with this party bike tour! The tour will depart from the Cycle Party office. You will hop on the the party bike with your ... Read more
Location: Fort Lauderdale, Florida
Duration: 60 minutes (approx.)