For magnificent subtropical wilderness and lots of it, take time out to explore the Florida Everglades. The 100-mile, 60-mile-wide (160 by 96 km) "river of grass" is protected by the third-largest national park in the US, and a huge restoration program is currently under way to restore the unique habitat with its incredibly varied biodiversity.
The source of the Everglades wetlands is the Kissimmee River near Orlando, whose overflow creeps across the land to reach Florida Bay. Sawgrass marshlands are a particular feature of the Everglades, along with cypress swamps, estuarine mangrove and tropical hardwood forests.
This lovely natural area is a haven for kayaking, canoeing, boating and hiking, but there are some must-dos to bone up on before you visit: bring plenty of insect repellent, don't provoke the alligators, and wear long thick socks and lace-up boots if you're hiking.
There are plenty of different ways to experience the Everglades. If you're game, you can join a ranger on a slosh through the swamps, go on safari with a trained naturalist, paddle a kayak on an eco-adventure, or get a bird's-eye view of this huge area on an Everglades sightseeing flight.
Of course, the most popular way to see the Florida Everglades is on an airboat adventure, zipping across the water and visiting the panthers, gators and iguanas at a Florida wildlife park.
The best way to get around the Everglades, airboat tours allow you to get close to the wildlife from the water, edge into the surrounding mangrove jungle and sail across the sawgrass prairies.
Perched high above the water on the airboat's tiered seating, you get the most amazing view of the Everglades' alligators, waterways and landscapes.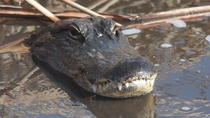 162 Reviews
Explore the wilderness of the Everglades for a full day on this adventure from Ft Lauderdale. With your naturalist guide, take a thrilling airboat ride, spot ... Read more
Location: Fort Lauderdale, Florida
Duration: 9 hours 30 minutes (approx.)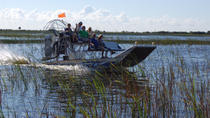 76 Reviews
For a truly special Florida Everglades airboat tour, splash out on a private airboat ride at Sawgrass Recreation Park. You'll see Florida gators and other ... Read more
Location: Fort Lauderdale, Florida
Duration: 2 - 4 hours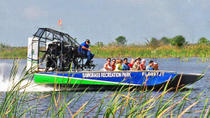 99 Reviews
Hold on tight for the most popular Florida Everglades airboat ride, at Sawgrass Recreation Park! An exhilarating airboat tour is the perfect introduction to ... Read more
Location: Fort Lauderdale, Florida
Duration: 2 - 4 hours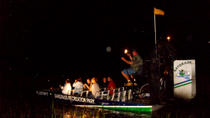 1 Review
For a fun and unique experience take a private night tour of the Florida Everglades by airboat. On your private tour you'll learn about the Everglades, ... Read more
Location: Fort Lauderdale, Florida
Duration: 1 hour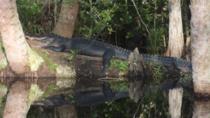 If you're looking for a fun, educational adventure that's perfect for the whole family, then this half-day Everglades tour is perfect for you. On a narrated ... Read more
Location: Fort Lauderdale, Florida
Duration: 4 hours 30 minutes (approx.)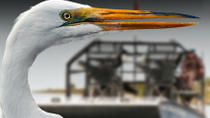 1 Review
For the most thrilling airboat experience, take an airboat tour at night! Glide across the Florida Everglades in total darkness while listening for the calls ... Read more
Location: Fort Lauderdale, Florida
Duration: 60 minutes (approx.)