Heidelberg
Stand on the northern shore of the River Neckar and you can see why Heidelberg is such a popular spot for overseas visitors to Germany. This classic view of the city encompasses the old stone bridge with its salt-and-pepper shaker towers guarding the way to the old town crammed with narrow lanes and romantic old townhouses, as well as the castle looming on the hills behind.
Take Heidelberg's hillside castle as your starting point: hop on the funicular from the Kornmarkt and save your energy for a descent on foot. Actually, the "castle" is a rambling complex of buildings from various centuries; that most of them are in ruins only adds to the charm. The site is open for guided tours of the stucco-covered rooms that are still standing and the terraced gardens. The Apothekenmuseum, with its vials and phials and potions, is an entertaining overview of remedies through the ages. 

Back down in the old town, the winding streets encourage exploration, from the heights of the Heiliggeitskirche to the pleasing expanse of the Rathausplatz. A large student population prevents the ancient city streets from becoming a museum and keeps the taverns busy.
Practical Info
Heidelberg is 50 miles (80 km) south of Frankfurt, approximately one hour away by road or rail. The town can be seen on a day trip (perhaps combined with a visit to medieval Rothenburg), but with plenty to see and overnight accommodations ranging from hostels to five-star hotels, you should consider a longer stay.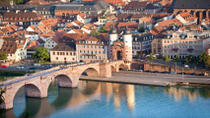 188 Reviews
Visit the romantic city of Heidelberg on a half-day trip from Frankfurt. With an expert guide to show you around, you'll explore the ruins at Heidelberg Castle ... Read more
Location: Frankfurt, Germany
Duration: 6 hours (approx.)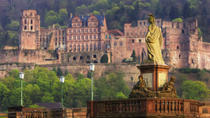 16 Reviews
Combine two tours to explore both Frankfurt and nearby Heidelberg in one day. Start with a half-day trip to Heidelberg to visit the impressive Heidelberg ... Read more
Location: Frankfurt, Germany
Duration: 9 hours (approx.)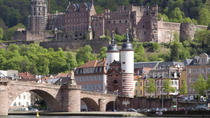 4 Reviews
Visit the cities of Heidelberg and Nuremberg, two historical highlights of Germany, on a day trip from Frankfurt. The charming cities are rich with history and ... Read more
Location: Frankfurt, Germany
Duration: 10 hours 30 minutes (approx.)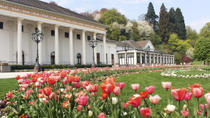 6 Reviews
Visit Heidelberg and the Black Forest town of Baden-Baden on a day trip from Frankfurt, led by an expert local guide! After walking around the ruins of ... Read more
Location: Frankfurt, Germany
Duration: 10 hours (approx.)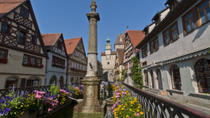 27 Reviews
Explore the medieval cities of Heidelberg and Rothenburg ob der Tauber on a day trip from Frankfurt! Traveling with an expert guide, you'll learn about the ... Read more
Location: Frankfurt, Germany
Duration: 9 hours 30 minutes (approx.)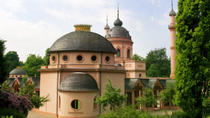 1 Review
Visit two German castles in one day on this must-do day trip from Frankfurt! With a tour of Heidelberg Castle and the city's Old Town included plus a visit to ... Read more
Location: Frankfurt, Germany
Duration: 8 hours 30 minutes (approx.)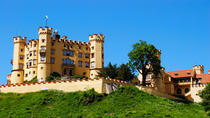 15 Reviews
Explore some of Germany's historical and scenic treasures along the Romantic Road and Heidelberg on this 4-day tour from Frankfurt to Munich. See picturesque ... Read more
Location: Frankfurt, concludes Munich, Germany
Duration: 4 days / 3 nights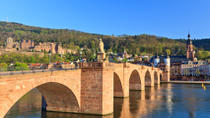 99 Reviews
Visit two of Germany's most charming places on a full-day trip from Frankfurt. With an expert guide to show you around Heidelberg, you'll explore the ruins at ... Read more
Location: Frankfurt, Germany
Duration: 11 hours (approx.)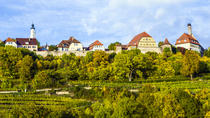 4 Reviews
Travel along the picturesque Romantic Road and reach quaint little towns such as Dinkelsbuhl, Nordlingen and Donauworth, with their high gabled houses and ... Read more
Location: Frankfurt, concludes Munich, Germany
Duration: 3 days / 2 nights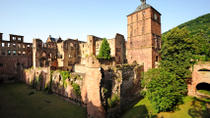 6 Reviews
Travel along the picturesque Romantic Road and reach quaint little towns such as Augsburg, Nordlingen and Dinkelsbuhl, with their high gabled houses and ... Read more
Location: Munich, concludes Frankfurt, Germany
Duration: 3 days / 2 nights