With its rich culture and abundant natural wonders that never fail to impress, Freeport is the second most popular city in The Bahamas after Nassau.
Day 1: Discover Freeport
Start your morning with a Half-Day Tour of Freeport strolling through the waterfalls and winding paths at the Garden of Groves. Continue on to Millionaire's Row - home to the island's international celebrities. Next, shop at the local markets or visit the only distillery on the island where you can also buy duty free liquor. If you're famished at the end of the day, catch a tasty meal at the popular Ferry House Restaurant.
Day 2: One with Nature
Freeport is a nature lover's paradise. Any trip to the city must include a visit to the Bahamas East End and Lucayan National Park, home to one of the world's largest underwater cave systems. In fact, the park boasts as many as six diverse ecosystems, ranging from pine forests to mangroves and beaches. 
Day 3: Sea and Sand
Today's a day to be true to the Bahamas by hitting the water with full gusto. Enjoy the Fantasia Snorkel Sea Safari or try the dolphin experience where you can swim with bottlenose dolphins at Sanctuary Bay. Lounge your afternoon away on Fortune Beach and treat your taste buds to delightful local cuisines. Spice up your night Bahamian style with one of the many cultural performances at Port Lucaya Market place or unwind aboard The Fantasia dinner cruise.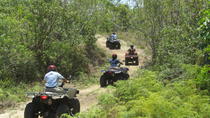 21 Reviews
Set off on an ATV Tour along winding trails through dense forests and vegetation to a trail that leads to a lookout point surrounded by the turquoise waters of ... Read more
Location: Freeport, Bahamas
Duration: 3 hours 30 minutes (approx.)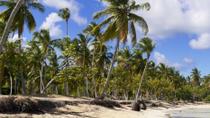 49 Reviews
A real treat for nature lovers. Come along and discover Ben's Cave - the longest, underwater surveyed cave system leading to the ocean. Stroll along a wooden ... Read more
Location: Freeport, Bahamas
Duration: 5 hours (approx.)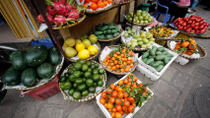 22 Reviews
Explore the riches of 'Millionaires Row' to the duty-free shopping at a local liquor shop on the Grand Bahamas Island on this Freeport City Tour. Visit an open ... Read more
Location: Freeport, Bahamas
Duration: 3 hours (approx.)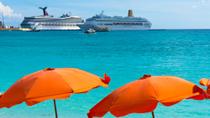 34 Reviews
When your cruise ship docks in Freeport, head to secluded Paradise Cove with this convenient round-trip transfer from the cruise terminal. Spend the morning or ... Read more
Location: Freeport, Bahamas
Duration: 3 hours 30 minutes (approx.)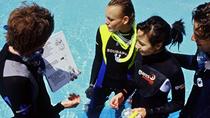 2 Reviews
Learn to scuba dive during your Grand Bahama vacation with a PADI discover scuba diving course in Freeport. The turquoise waters surrounding the Bahamas are ... Read more
Location: Freeport, Bahamas
Duration: 8 hours (approx.)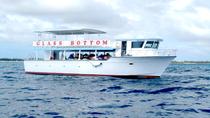 4 Reviews
Discover the Bahamas' beautiful scenery and underwater marvels on a 1.5-hour glass-bottom boat cruise from Freeport. Glide along the southern Freeport ... Read more
Location: Freeport, Bahamas
Duration: 90 minutes (approx.)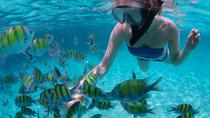 8 Reviews
Explore the crystal-clear waters off the coast of Grand Bahama on this Freeport snorkeling tour. Aboard a spacious catamaran, cruise to Peterson Cay National ... Read more
Location: Freeport, Bahamas
Duration: 3 hours (approx.)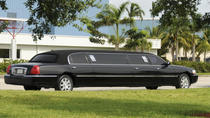 26 Reviews
When you land at the Freeport airport, travel in style to your hotel or villa by comfortable private limousine. This round-trip luxury transfer also includes ... Read more
Location: Freeport, Bahamas
Duration: Flexible
23 Reviews
When your cruise ship pulls into Freeport, head over to Deadman's Reef on Grand Bahama. Spend the morning or afternoon however you wish! Perhaps snorkel just ... Read more
Location: Freeport, Bahamas
Duration: 4 hours (approx.)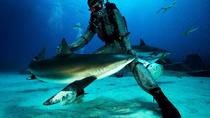 1 Review
Add a little underwater adventure to your Bahamas vacation with a shark dive. Under the expert supervision of a shark diver, explore the crystal-clear waters ... Read more
Location: Freeport, Bahamas
Duration: 2 hours 30 minutes (approx.)