The rich and famous might have their enormous yachts and grand chateaux, but any one of us can occupy the chairs and tables in the cafes that line the promenade at St Tropez, enjoy the sunshine and views, or climb the winding narrow streets up the ...
Tours & Tickets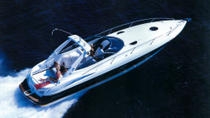 3 Reviews
Discover the most beautiful coastal towns, beaches, creeks and hidden celebrity villas of the French Riviera on this luxury private cruise from Cannes. Admire ... Read more
Location: Cannes, France
Duration: Varies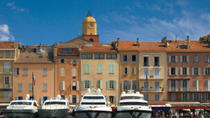 2 Reviews
When your ship moors in Villefranche, don't miss the opportunity to visit stylish St Tropez on this full-day shore excursion! Drive along the epic coastal ... Read more
Location: Villefranche, France
Duration: 8 hours (approx.)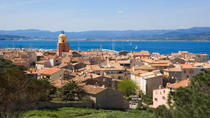 24 Reviews
Luxury yachts, fashion boutiques, terrace cafes where else but Saint Tropez? See where the beautiful people hang out on this small group day trip from Nice.
Location: Nice, France
Duration: 8 hours (approx.)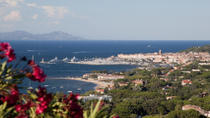 1 Review
Luxury yachts, upscale fashion boutiques, terrace cafés – St-Tropez is one of the most glamorous destinations in the world. See where the jet set hang out ... Read more
Location: Cannes, France
Duration: 8 hours (approx.)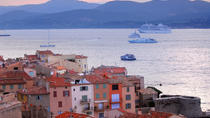 Experience two French Riviera gems, glitzy St-Tropez and Venice-inspired Port Grimaud, on this private day trip from Cannes. In the legendary city of ... Read more
Location: Cannes, France
Duration: 8 hours (approx.)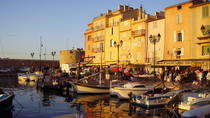 4 Reviews
Explore the winding roads and coastal coves of the French Riviera on this 8-hour private day trip to St-Tropez from Nice. Travel through the scenic Maure ... Read more
Location: Nice, France
Duration: 8 hours (approx.)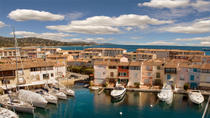 6 Reviews
Discover the glamorous town of St Tropez on this small-group day trip from Monaco. Enjoy a ride along the stunning Corniche coastal road before stopping at ... Read more
Location: Monaco, Monaco
Duration: 8 hours 30 minutes (approx.)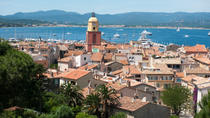 118 Reviews
What better way to spend a day than cruising along the French Riviera to St Tropez? This round-trip ferry from Nice takes you 2.5 hours each way along the ... Read more
Location: Nice, France
Duration: 10 hours (approx.)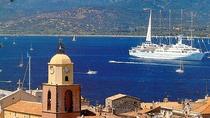 50 Reviews
If you're looking to spend a day in St Tropez, there's no more relaxing way to start your journey than on a boat ride from Cannes. Enjoy the beauty of the ... Read more
Location: Cannes, France
Duration: Varies