When you hear a wine name like Châteauneuf-du-Pape, you probably think of how you've seen that on a label in your local wine store. But what many people forget is that like Bordeaux, Champagne, and Burgundy, Châteauneuf-du-Pape is an actual place in France – and that means you can visit it, and see where your wine comes from, how it's made, and learn about its history first-hand.
The first thing that strikes you about some of the vineyards of the Châteauneuf-du-Pape wine region are the rocks. Unlike the rich earth and lush foliage surrounding a vineyard, the secret to the terroir of Châteauneuf-du-Pape is the rocky earth of the northern slopes, which retain the sun's heat and allow for a warmer terrain longer in the day. 
There are other interesting facts about the Châteauneuf-du-Pape wine region – how its tannic nature allows for a richer maturation, and how some white grape varietals are used in the making of their famous reds. All of this and more are why going on a tour of the Châteauneuf-du-Pape wine region is never, ever a waste of time – especially when they come with tastings at the end!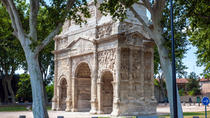 137 Reviews
Delve deep into rural France and discover Roman heritage among the rolling vineyards on this 10.5-hour tour of Provence from Avignon. Follow your guide on a ... Read more
Location: Avignon, France
Duration: 10.5hrs April to October, 10hrs November to March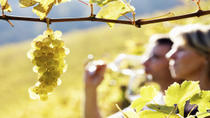 35 Reviews
Discover the appeal of Rhône Valley wines on this half-day tour from Avignon, led by an expert wine guide! Visiting two wine estates in Rhône ... Read more
Location: Avignon, France
Duration: 4 hours (approx.)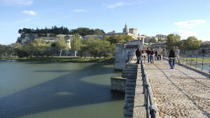 Visit the ancient city of Avignon and a prestigious Châteauneuf-du-Pape wine estate on this full-day private tour from Marseille! After a walking tour ... Read more
Location: Marseille, France
Duration: 8 hours (approx.)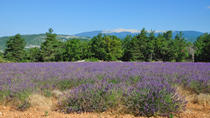 6 Reviews
Sample exquisite wines from the Rhône Valley region on a full-day wine trip from Avignon! With a wine expert guide at your side, tour the cellars of a ... Read more
Location: Avignon, France
Duration: 9 - 10 hours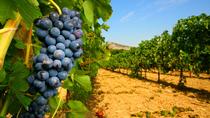 10 Reviews
Enjoy a full day of wine tasting and sightseeing in Châteauneuf du Pape as well as the neighboring vineyards of Gigondas and Vacqueyras. Lunch in a local ... Read more
Location: Avignon, France
Duration: 9 hours (approx.)