Brunswick Monument Tours
The Brunswick Monument in Geneva, Switzerland is a mausoleum for Charles II, the Duke of Brunswick. The Duke was an eccentric linguist, musician and horseman who came to Geneva after being driven out of his duchy of Braunsweig in 1830 and then building a fortune in Paris. He bequeathed his entire fortune to the city in exchange for such a monument being constructed in his honor. Never before had such a mausoleum been constructed in Geneva, so the monument's construction was subject to great debate. While the Duke died in 1873, the monument was eventually built in 1879. Meant to be a replica of the Scaliger Tombs in Verona, Italy, it was designed in a neo-Gothic style and faces Lake Leman.
Practical Info
The Brunswick Monument stands in the Jardin des Alpes on the Quai du Mont Blanc, about a five-minute walk from main train station. It is also just minutes away from a pier from which ferries arrive and depart to other spots along Lake Leman.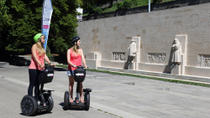 9 Reviews
Spin through the Swiss city of Geneva by Segway and discover top attractions on this 1.5-hour tour. Follow your guide to the Brunswick Monument and cross the ... Read more
Location: Geneva, Switzerland
Duration: 90 minutes (approx.)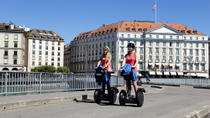 4 Reviews
Explore the Swiss city of Geneva with ease on this small-group, half-day Segway tour. Follow your guide along the cobbled streets of the Old Town, where the ... Read more
Location: Geneva, Switzerland
Duration: 3 hours 30 minutes (approx.)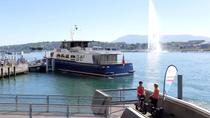 4 Reviews
Explore Geneva's lakeside quays and pristine public parks on this 2.5-hour Segway tour. Master the controls of your Segway in safety with your guide, and then ... Read more
Location: Geneva, Switzerland
Duration: 2 hours 30 minutes (approx.)